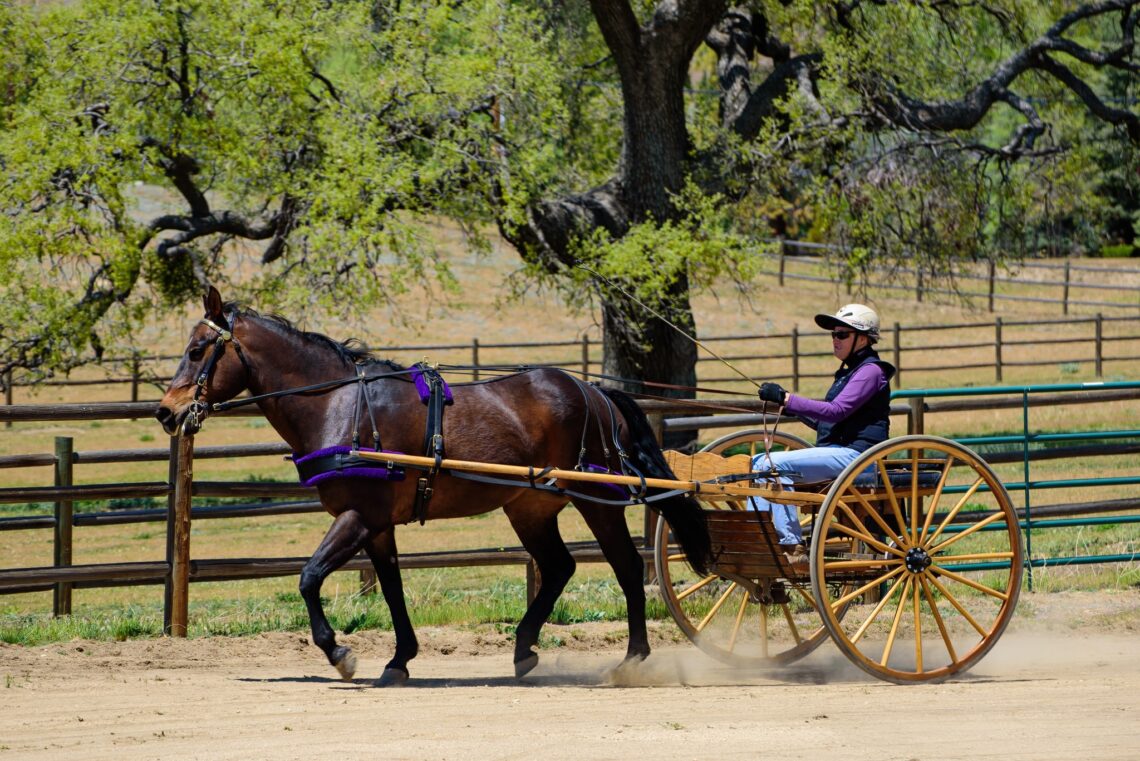 Discipline Spotlight: Driving
Submitted by Debbie Swarens, JtDC Bear Valley Springs Pony Club
The sport of driving is fairly new to Pony Club. And, while not yet a Championships recognized discipline, driving is gaining popularity. Horses, ponies, miniature horses, mules and donkeys all make great driving prospects. Driving is a fun way for Pony Club members to experience a different mode of horsemanship.
Driving Sports
Driving is one of the oldest equestrian sports and there are a variety of ways to enjoy it, whether you drive for fun or want to compete.
Combined driving is an exciting sport with three phases including driven dressage, cross-country marathon, and a cones course. It is a test of equine obedience, speed and athleticism as well as the skill of the driver. The sport was inspired by the riding discipline of three-day eventing—except with a carriage in tow!
Carriage pleasure driving classes feature traditional turnout, often using antique carriages or replica styles in competition. Classes may be divided by type of hitch, including singles, pairs, or multi-horse hitches. Judging for different classes may be based on various criteria, including performance, turnout, and the skill of the driver.
Recreational driving includes all types of non-competitive driving. However, there are some competitive activities that fall under recreational driving, such as long-distance carriage driving. As the American Driving Society explains, recreational driving can be as simple as enjoying a drive in an arena or around the pasture, getting out and driving on quiet backroads, or even hitting the trails.
Getting Started in Driving
Bear Valley Springs Pony Club is fortunate to be located in a community where many different equestrian disciplines are represented, including driving. Our local BVS Carriage Driving Society's members are very enthusiastic about the sport and encourage our Pony Club members to participate in their events. From "learn to drive" educational clinics to American Driving Society events, we are mentored by experienced drivers and have a great time learning all about driving!
Find more information about driving: American Driving Society (americandrivingsociety.org); United States Equestrian Federation (usef.org)
This article about Driving was originally published in the Spring 2022 issue of Discover USPC magazine. Read more content from that issue.