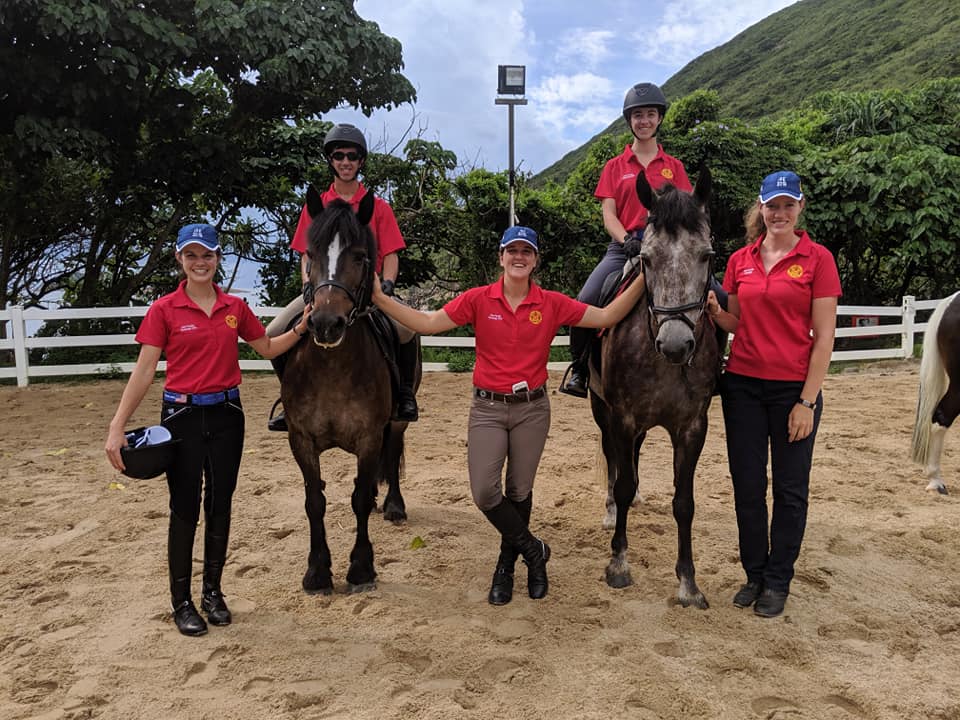 What is the USPC Inter-Pacific Exchange?
The United States Pony Clubs (USPC) Inter-Pacific Exchange (IPE) is an experience for Pony Club members to be able to join teams from other countries to train, compete, and share cultural experiences. During the exchange, teams compete for The Nation's Cup in either a Show Jumping or Eventing-style competition. The exchange lasts two weeks, where members will travel alongside a Team Manager and Coach who are responsible for the safety and sportsmanship of the team.
Once the team has been selected, individuals will travel to a training camp in the U.S. to meet the other members of the team, the Coach, and the Team Manager. The training camp will be a final preparation, upon the conclusion of which the team will then fly out to the hosting country of the exchange.
Who does the U.S compete against?
The Inter-Pacific Exchange is named as such because the countries that participate in the exchange line the Pacific Ocean: United States, Canada, Hong Kong, Australia, and New Zealand. Countries take turns hosting the exchange to allow for the sharing of cultural and educational experiences.
Qualifications
Applicants for the IPE must fit the below criteria (the complete list can be found in the 2017 International Exchange Handbook, page 8):
'B' certified or above in Eventing or Show Jumping
Meet the Member in Good Standing Policy
Be between 17 to 25 years of age as of January 1 in the year of the exchange
Have a strong record of service to Pony Club
Have recommendations of District Commissioner/Center Administrator, Regional Supervisor, and one other Pony Club official
Have a strong background in riding borrowed horses, Eventing to Training level and Show Jumping at 3'6
How to Get Involved
Applicants who meet the qualifications and are interested in expanding their cultural and educational opportunities are encouraged to apply. You can also read about past IPE experiences through the Pony Club Blog .
The Inter-Pacific Exchange is, at its core, an opportunity for members of Pony Club to experience and learn from different cultures. Through this exchange, members have the chance to broaden their horizons and take part in experiences they may not have otherwise had. In addition to applying to be on the team, those interested can apply to be a Team Manager or a Coach.
For those just interested in supporting the team, you can donate online to support the USPC IPE's 2023 U.S. team.