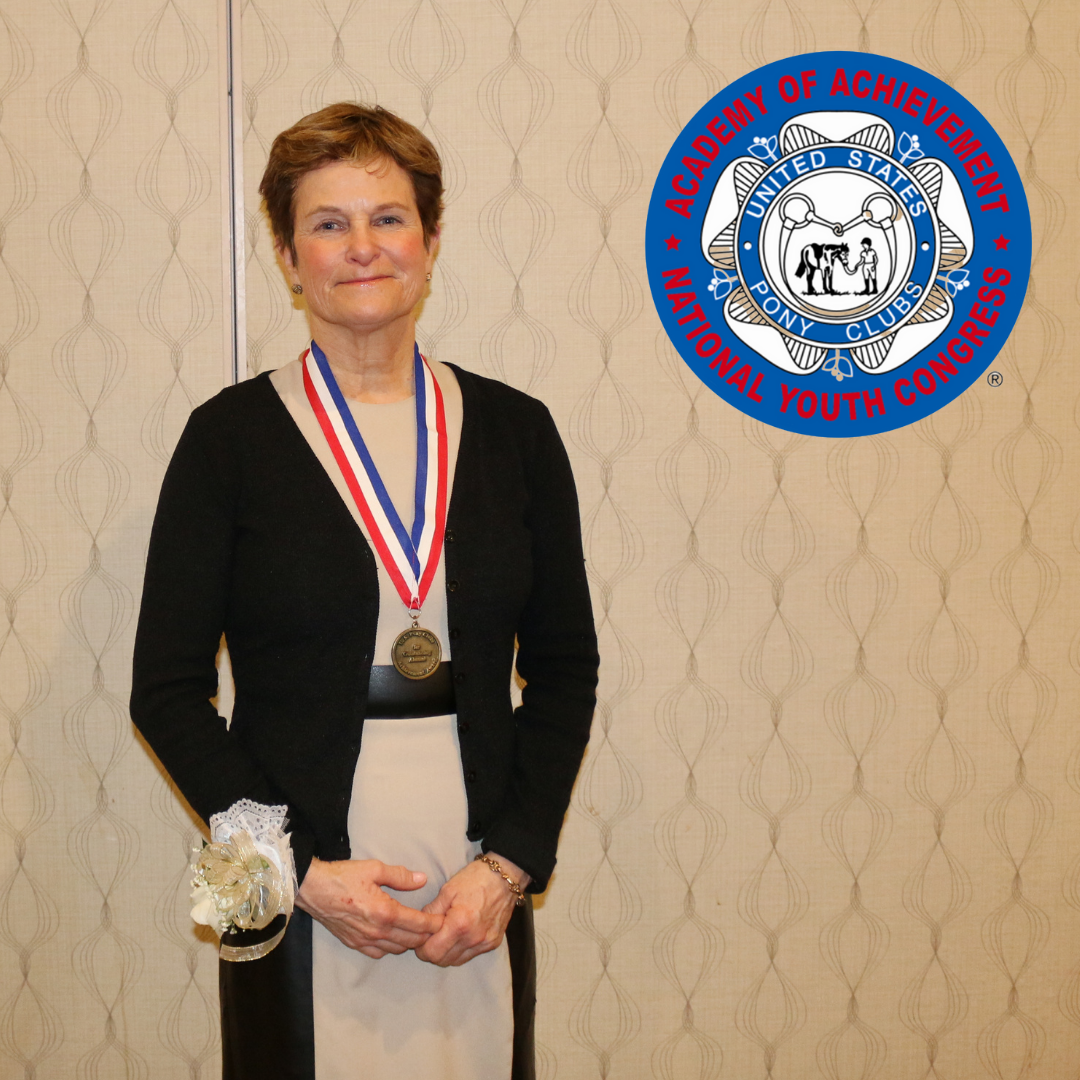 Meet Academy of Achievement Member Carol Kozlowski
Carol Kozlowski is a graduate A from Genesee Valley Hunt Pony Club in Western New York. Of note, Carol never owned her own mount her entire time in Pony Club, benefiting from the generosity of owners lending her quirky and green horses and ponies who taught her nearly as much as her instructors!
Her competition record spans nearly 45 years, and she has ridden at every level nationally and through CCI**** successfully. Carol was long and short listed for both the Olympic team (1984) as well as two Pan American teams (1985 and 1987). In the 1990s she was nationally ranked at the Intermediate level and was the leading Preliminary rider (1996) and invited to participate in the United States Equestrian Team Developing Rider Program.
However, she is best known for her partnership with the Connemara stallion Hideaway's Erin Go Bragh that brought her the most notoriety, winning the Ledyard 3-Day in 1992 and the Zone 2 Advanced Championship in 1995. He became "The Little Horse That Could" with the release of a Breyer model in his image in 1998.
In 1995, Carol spearheaded a campaign to have the FEI rule regarding minimum weight required in 3-day events to be changed. With tremendous support from active upper-level riders, the FEI conceded and abolished this rule in 1997. This attracted significant equine media attention and she was named co-recipient "Horseman of the Year" by the Chronicle of the Horse for these efforts.
Carol served as president of the United States Evening Association from 2017-2020 after six years on the executive committee as vice president of safety. She currently sits on the United States Equestrian Federation board of governors as an eventing representative. Carol is also an "r" eventing judge and is looking to upgrade to a "R" soon.
Carol has been married to Randy for 33 years and they have two Jack Russell terriers and seven horses. She is currently the owner and president of Mothersfield Inc., a 20-stall boarding and training facility in Avon, NY.
Carol Kozlowski was inducted into the USPC Academy of Achievement at the 2022 USPC Convention. Listen to the interview on the Pony Club Podcast. To learn more about the USPC Academy of Achievement and National Youth Congress visit https://www.ponyclub.org/Members/Leadership/NatYouthCongress/Default.aspx