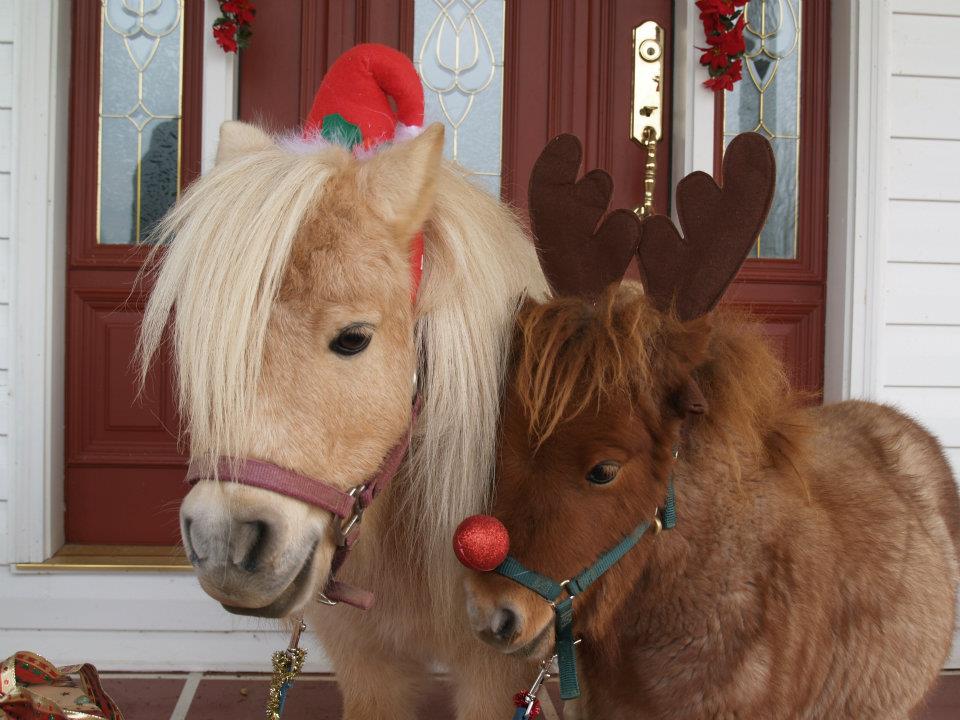 NYB: Gift Giving for Equestrians
By: Madelyn Gibbs
Christmas is right around the corner and for many of us, who spend all of their money on horses, gift giving can be a tedious task. However, equestrians also have lots of people to thank during the holiday season! Here are a couple things you can do this season to thank the people who help you the most without breaking the bank.
Offer grooming services at an upcoming horse show.

This one is super easy, and almost everyone can do it. When you have a friend or trainer that needs help at a show, offer to step in! It's a fun way to make memories and give back all at the same time.

Clipping

If you are skilled at clipping, offer to take this long task off of someone's hands this winter! (Only recommended if you practiced on your own horse first!)

Farm Sitting

Most people with horses often don't give themselves time away from home for one reason…who will take care of the animals?! Offering to farm sit for someone can allow them to take a much needed break away from the farm! It is also a fun way for you to get a look into the life of a farm owner/barn manager.

Cleaning the Truck and Trailer

Who doesn't love a clean truck and trailer to start the new year off right?

A Home Cooked Meal

The last gift on my list is a home cooked meal. Most of your farm owners, barn managers, farriers and vets work long, hard hours. A lot of the time they are skipping meals and warm showers to make sure your animals are taken care of year round. This holiday season is a great time to take the time to ensure these people in your life are taking care of themselves.
I hope this list gives you some idea of what you can do this year to say "Thanks," to those around you. Gifts don't have to cost a lot, if anything at all, to make a big impact on the lives of others.
Merry Christmas, and Happy Holidays!
The National Youth Board (NYB) serves as a liaison between Pony Club's youth members and the Board of Governors by communicating the needs, ideas, and concerns of USPC youth. NYB members also work with the national office on projects related to marketing, leadership development, and service for the benefit of the organization and all Pony Club members. Delegates of the NYB are between 18 – 23 years of age, highly motivated and dedicated, and have strong leadership and communication skills. To learn more, log in and visit the National Youth Board page.