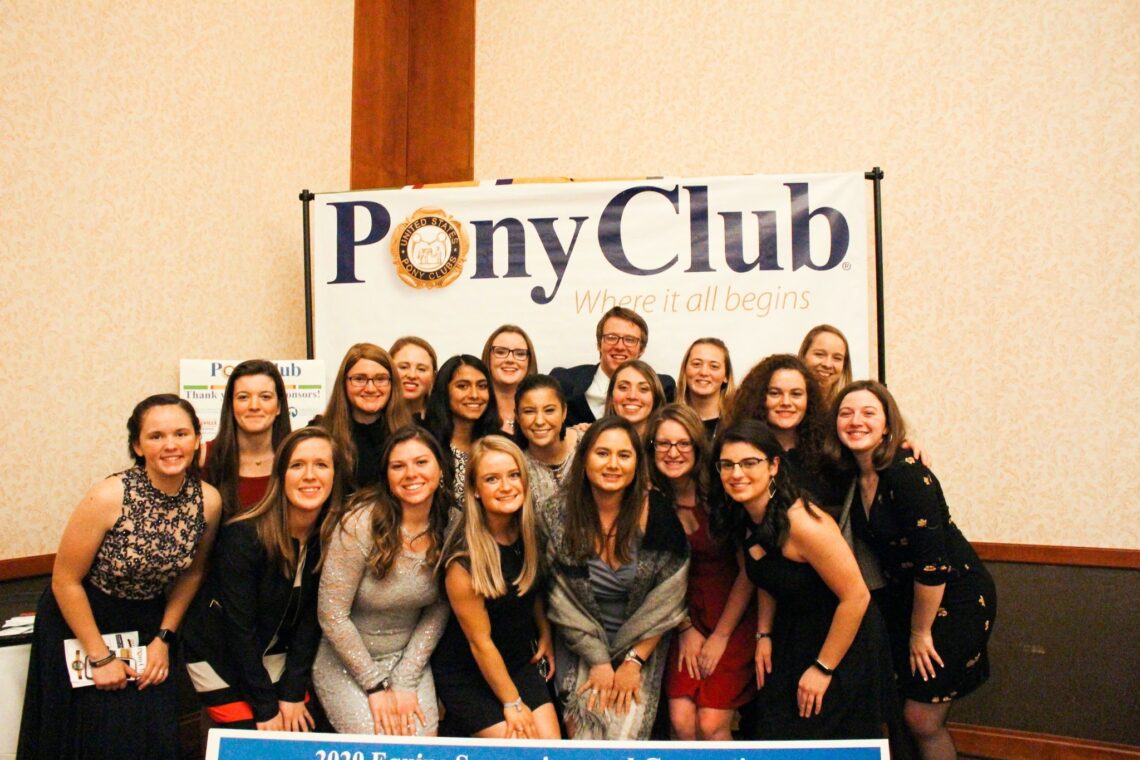 NYB: Opportunities in Pony Club: National Youth Board
The National Youth Board is a group of 14 delegates from around the nation who act as a liaison between the Board of Governors and the youth membership of Pony Club. They bring ideas, concerns, and suggestions forward to the Board of Governors and work closely with members of the national office on both their independent projects as well as larger Pony Club campaigns.
The National Youth Board has five committees which members can choose to work in. The marketing committee works closely with the national office to help create social content and collect photos from Pony Club events. The Regional Youth Board committee encourages the formation of youth boards and creates resources to aid groups who wish to create a youth board. The Pin Promise committee is dedicated to inspiring riders and Pony Club alumni to wear their pins beyond Pony Club events. The Upper Level committee works diligently to create resources and networking opportunities for upper level Pony Club members. Finally, the service committee organizes the annual NYB service project as well as spotlighting other service projects completed by Pony Club members.
To become a National Youth Board delegate members must be a participating current member of USPC, and be between 18-23 years old as of January 1st of the first term year they would serve. There is no certification level, and we encourage all eligible members to apply!
The National Youth Board (NYB) serves as a liaison between Pony Club's youth members and the Board of Governors by communicating the needs, ideas, and concerns of USPC youth. NYB members also work with the national office on projects related to marketing, leadership development, and service for the benefit of the organization and all Pony Club members. Delegates of the NYB are between 18 – 23 years of age, highly motivated and dedicated, and have strong leadership and communication skills. To learn more, log in and visit the National Youth Board page.