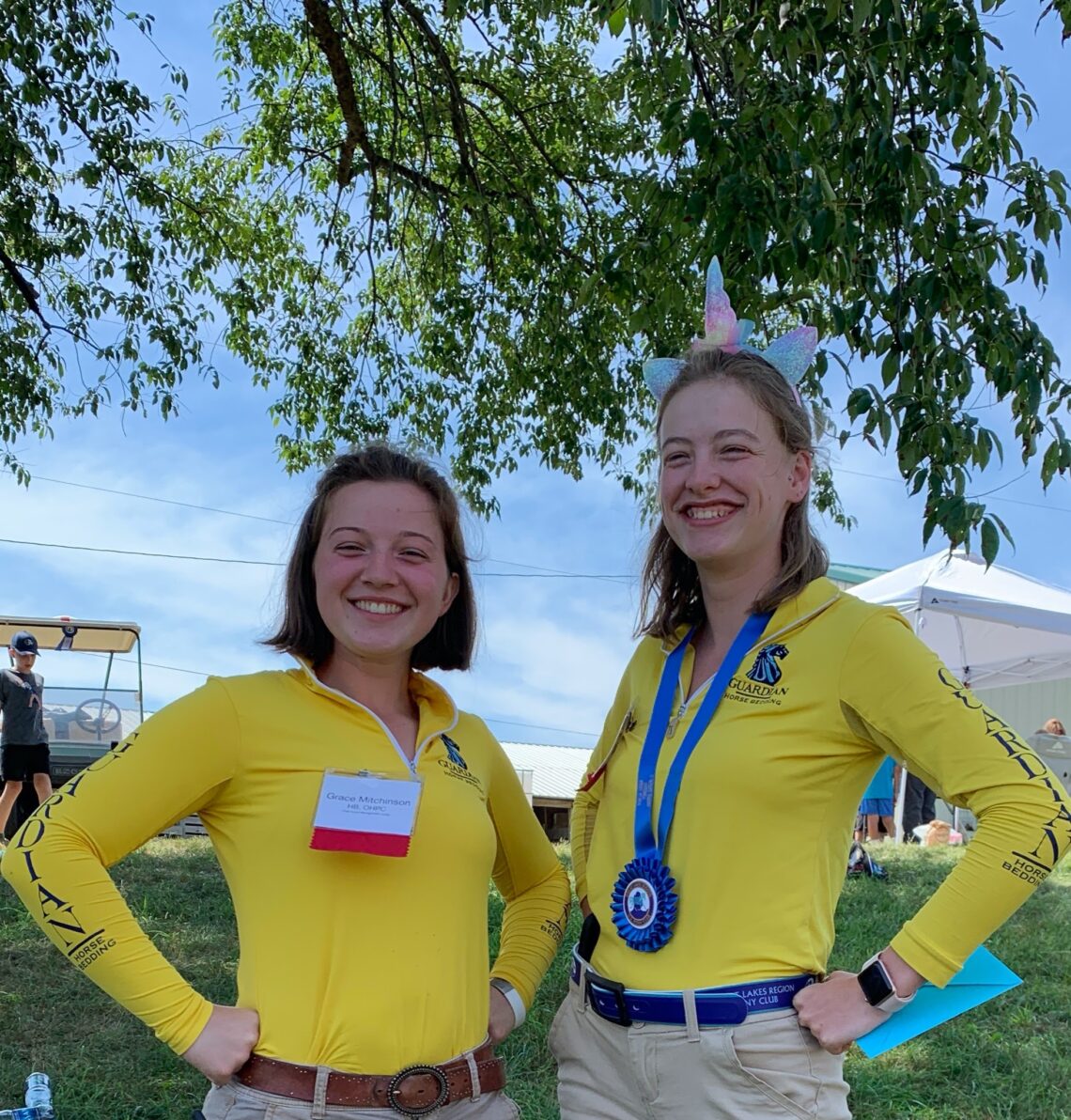 NYB: Staying Active in Pony Club Throughout College
Growing up as a very active member of Pony Club, I often wondered how I could stay involved within the organization once I went to college. Before I graduated high school I participated in every rally, clinic, and certification that I could, and I worried that I would not be able to remain active in the community. Although it seemed daunting at the time, there were several opportunities that allowed me to participate in Pony Club events all through my college years.
The easiest way I found to stay involved within Pony Club was to volunteer at my region's rallies, clinics, and certification preps. I was able to learn a tremendous amount from rally officials and got to experience a different viewpoint than I had growing up as a competitor. Volunteering was low stress compared to participating as a rider, and I had a great time!
Along with volunteering, I was able to help my region's Junior Leadership Council put on a "D Event Derby" which aimed to help lower level members get used to rally format in a more relaxed and educational environment. I've been able to participate as an Assistant HM Judge and a Chief HM Judge over the years and it was a wonderful way to help out my regional youth board and gain some teaching experience.
Finally, I've had the privilege of serving on USPC's National Youth Board and found this to be the most rewarding experience of all. I've served on the marketing and pin promise committees, and have been able to look at Pony Club from a different perspective while in this position. Serving on the NYB has helped me to develop my leadership and communication skills, and I highly recommend this experience for anyone who is eligible.
Overall, there are so many ways to stay involved in Pony Club even when riding and competing aren't easily accessible. Check out the Pony Club website for even more opportunities and ideas as well!
The National Youth Board (NYB) serves as a liaison between Pony Club's youth members and the Board of Governors by communicating the needs, ideas, and concerns of USPC youth. NYB members also work with the national office on projects related to marketing, leadership development, and service for the benefit of the organization and all Pony Club members. Delegates of the NYB are between 18 – 23 years of age, highly motivated and dedicated, and have strong leadership and communication skills. To learn more, log in and visit the National Youth Board page.