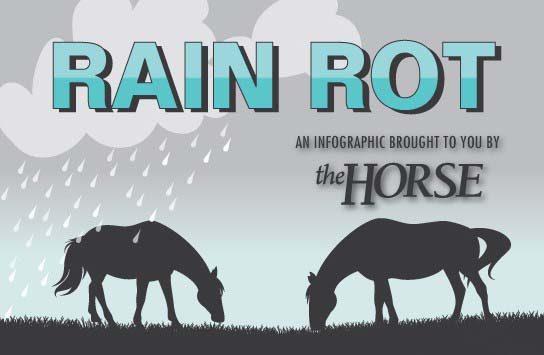 TheHorse.com presents: Rain Rot
Rain rot is a bacterial skin disease that causes hair loss and leaves horses with large patches of raw, irritated skin. It's also highly contagious and can spread from horse to horse via direct contact, grooming tools, tack, and even on our hands.
Often, the initial lesions develop along the rump, lower limbs, face, muzzle, withers, and in the saddle region. In their early stages, they often appear as raised tufts of hair with crusts, and they typically progress to larger, more widespread crusty, scaly, and painful lesions.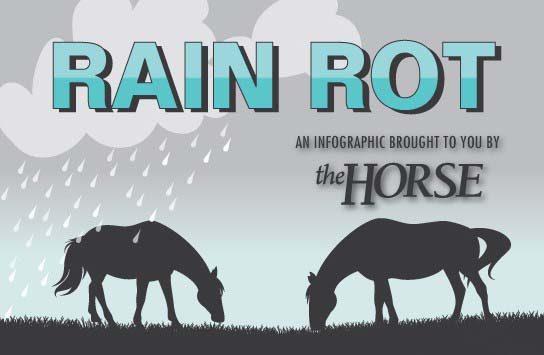 Find out how to diagnose and treat existing cases and prevent future cases in TheHorse.com's step-by-step visual guide—>