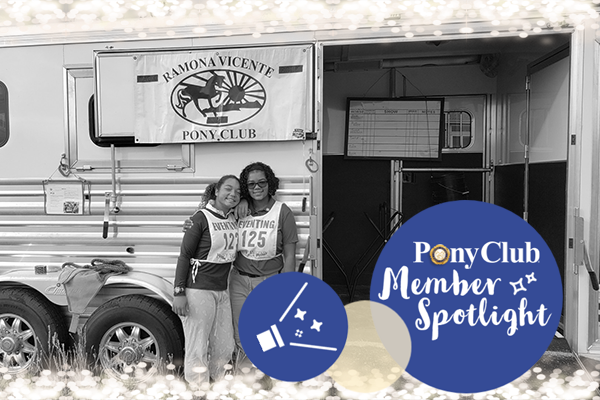 Pony Club Member Spotlight: Macy and Emme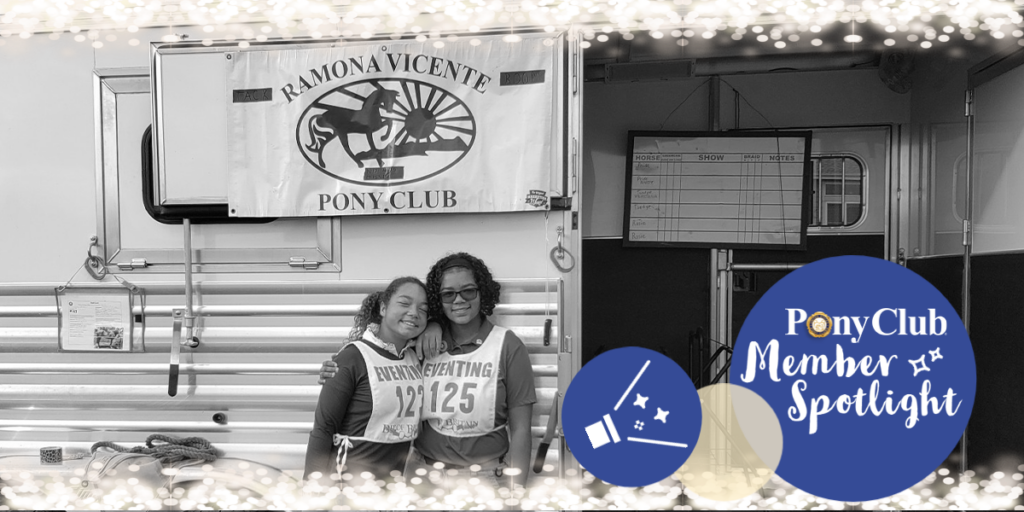 Meet Pony Club Members Macy and Emma!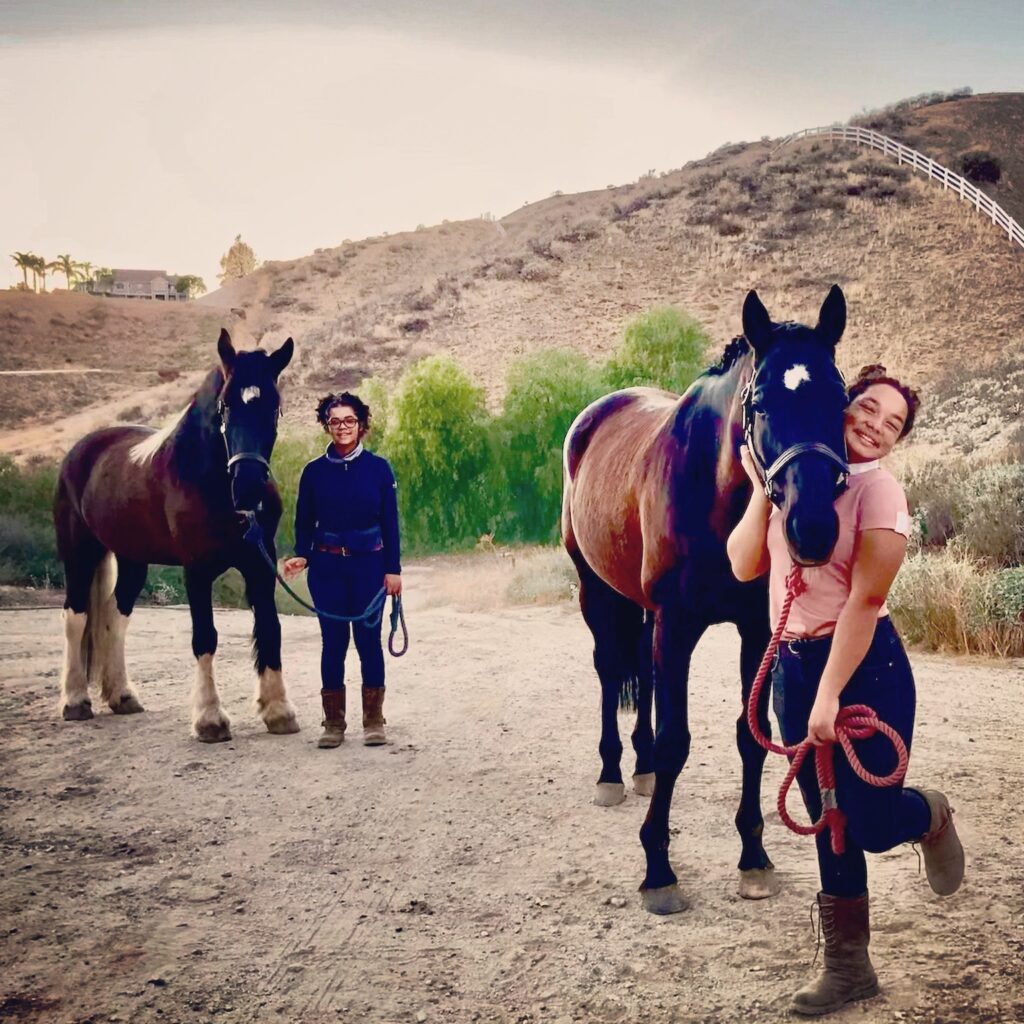 Meet sisters Macy and Emme! Both are HB/C-2 Dressage certified members with Ramona Vicente Pony Club in the Southern California Region. They both show in Dressage, and absolutely love Pony Club!
Name: Macy and Emme
Age: Macy: 16, Emme: 14
Club: Ramona Vicente Pony Club
Region: Southern California Region
Years in Pony Club: 3.5 Years
Disciplines & Activities: Dressage
Current Certification (and/or certification currently working on): HB, C-2 Dressage
Tell us about your current mount(s) and what you do with them:
Macy – rides a fresian/gypsy cross. We bought her green broke and with the help of Pony Club have brought her through to 2nd level in dressage. We also trail ride. She is a great horse and easy going.
Emme – rides an American Trakehner. We are currently working on the FEI junior tests (2nd/3rd level dressage). He is a school master for me and has taught me so much.
Tell us about your goals (with Pony Club, with riding, life):
Our goal is to rate up to our A level Pony Club in dressage/HM. We would like to continue this journey with horseback riding through our adult lives and give back to Pony Club what it has given to us. Macy is interested in becoming a CHMJ when she is old enough and Emme is interested in becoming a national level member.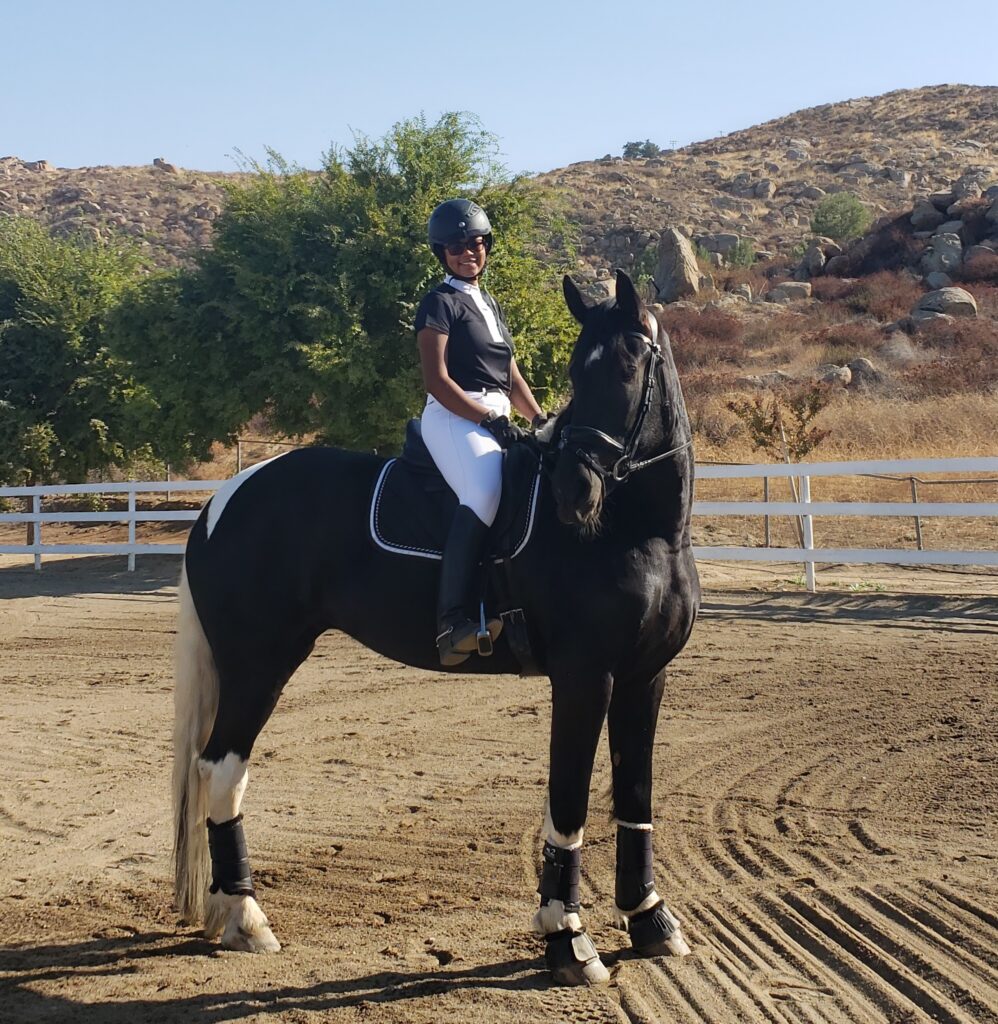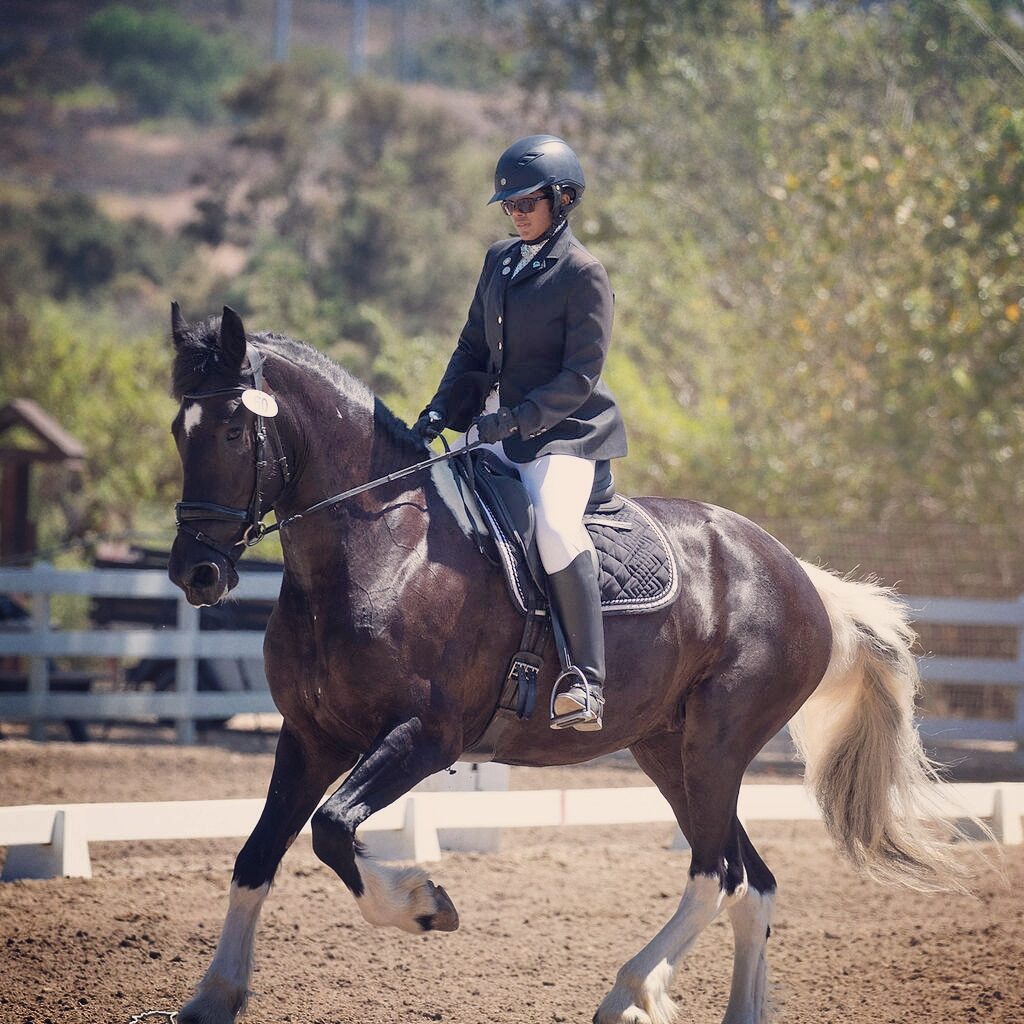 What is your favorite thing about Pony Club?
We love the relationships we have made and the people we met at Pony Club Champs! We also see the strong skill set of have stable/horse management skills.
We love the camaraderie of meeting a stranger and having Pony Club in common .
What is one thing you would tell younger members first joining Pony Club?
It is very rewarding if you commit the time to mastering the knowledge that is available to you in the manuals, trainers and the alumni.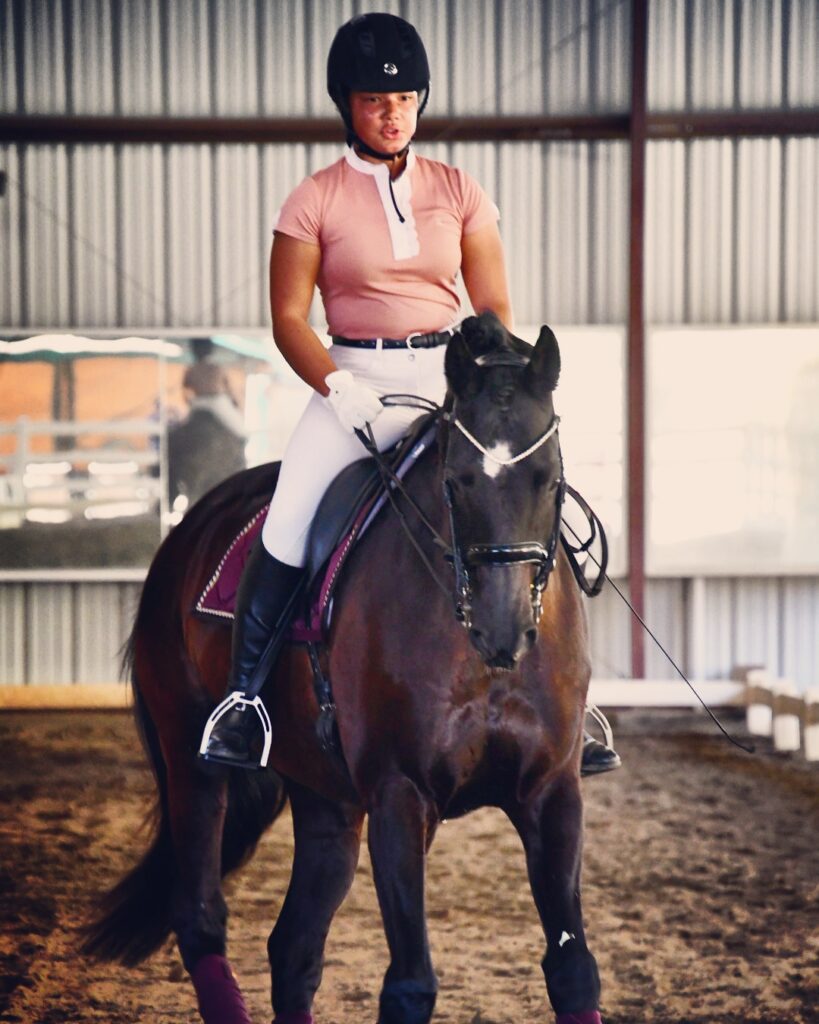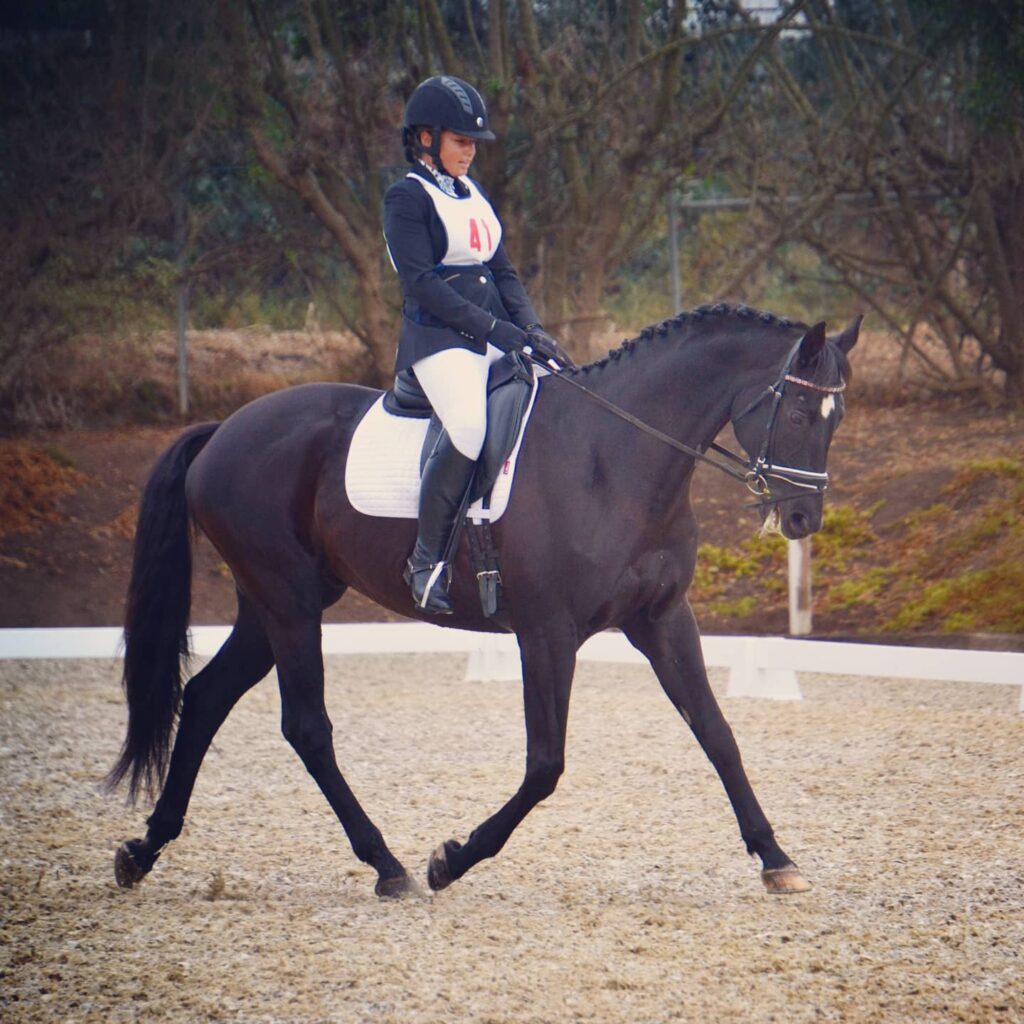 What is your favorite way to prep for an HM certification?
Group studying – If you can get together in a group and go through the actual materials – this creates the best way to remember. Hands on – practice what pony club teaches on a daily basis and you will pass HM, no sweat!
If you could try out any other discipline or activity, what would it be and why?
Games! We have played around with the Games Rally events and they are super fun, fast paced and exciting! If we had smaller horses we would definitely give games a shot!!
Favorite Pony Club memory:
Hands down – pony Club camp. We attend every year in our region. The perfect combination of riding, horse management and ridiculousness with our friends 😀
What makes you #PonyClubProud?
When we set an Equestrian goal and achieve it. We know Pony Club was a major factor in the success of the achievement. We wear out PC pins which sets us apart.
Would you like to be featured in a Member Spotlight?
Please complete this form for consideration to be featured in our Member Spotlight.
We will contact you for additional follow up if selected.