Meet your 2018 National Youth Board members- Anna Kate!
USPC would like to highlight the National Youth Board Members for the current term. Today we would like to introduce Anna Kate Johnson.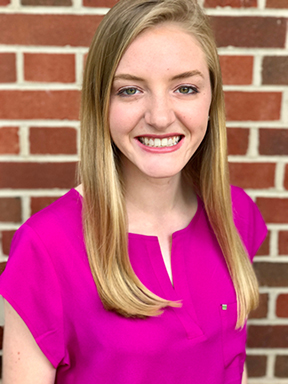 Anna Kate is a C-3 Traditional member from Atlanta Pony Club in the South Region. This is her second term on the National Youth Board. She previously served as the board's Secretary for 2017. This year she will be a part of the Upper Level and Region Youth Board committees. Anna Kate has been an active member in Pony Club since she joined in 2006. She served as the first Chair for the South Region Youth Board in 2013-2014. She also represented the South Region at National Youth Congress in 2016. Anna Kate has been involved in her region by teaching unmounted lessons and conducting lower level certification preps as well as certifications. She has also had an active role as a Junior HM apprentice at rallies. Currently, Anna Kate is in her junior year at Berry College where she is majoring in Exercise Science with a minor in Psychology. She will be applying to graduate school in July in hopes of achieving her doctorate in Physical Therapy. Anna Kate is thankful for all the opportunities and friendships Pony Club has offered her and plans to be involved throughout her adulthood.