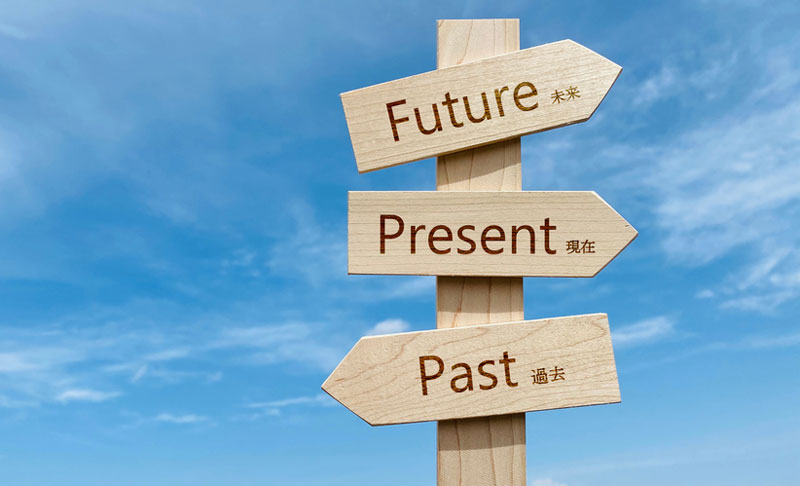 A Grown-Up Pony Club Life
By Olivia Arbogast, National Youth Board Vice-Chair, National Youth Congress Alumni, C-3 EV, H-B HM
Even the most dedicated young horseback riders grow up eventually, and with the end of childhood comes some big questions about the passion all Pony Club members share. Not everyone is interested, or able, to pursue a career in equestrian sports, but that doesn't mean we care any less about these big, goofy animals we grew up with. My transition to college meant putting more than 2,000 miles between myself and the farm I grew up on.
From the beginning, I knew that I wouldn't be continuing my competitive career, but I didn't want to stop riding entirely. I also couldn't deny that I had chosen a college without a riding team. College was my chance to go out into the world and develop into a more experienced and compassionate person, but cutting my ties to horses and Pony Club would have been heartbreaking. So even while I found new hobbies, new passions, and new friends, I also struck up with old connections and searched for new opportunities within Pony Club.
At the tiny high school I attended in Utah, I was probably one of the most rurally based students. I knew the business end of a rake, and I drove the farm truck to school 30 minutes each way, with my muck boots in the back. Despite that, I always knew that I was dedicated to a future outside of the equine industry. My penchant for math and science was broadened by a growing love for history, arts, and politics. I wanted to be a creator of change or good, and I followed that goal to the East Coast to pursue a Biomedical Engineering degree.
My senior year of high school was halted by the coronavirus (COVID-19) pandemic, and so was my attempt for my B certification in Pony Club. That summer before college, my preferred horse went lame, and I brought my back-up mount to a back-up testing event, after the pandemic affected the original USPC testing schedule. Unfortunately, I failed. I wasn't too surprised, but I was disappointed; now I would be starting college without the free time I time had during high school to try again.
I finally got to college, and the wait for a COVID-19 vaccine felt like an eternity. As soon as it came, I reached out to the best person I could think of to get out of the city and onto a horse. Several years prior, before my C-3 certification and before my second time at USPC Festival, I had worked for a National Examiner at her riding center. I knew I was always welcome there to teach lessons and exercise horses. So I called and found ways to get out. For two years, I would ask friends and roommates with cars to drive me out every month or so for a day of fresh "horsey" air. Some days I wanted more time there at the farm. But I also found myself making connections through classes, clubs, and work with people from around the country with a seemingly endless range of experiences.
I was learning more and more about the people outside of my hometown, and as I did, I realized that the chance to have horses and be in Pony Club was even more transformative and valuable than I knew. I rose to leadership roles easily and well because I knew how to speak calmly and professionally with those around me. I knew how to speak up when something was wrong, and when to yield when I was the one who was mistaken.
The dozens of rallies I had competed in as a child taught me teamwork, dedication, and balance; I found that I could finish my work, sleep, and wake up again the next day to make breakfast and go to class the way I would prepare for "Barn Opening" each day. I also discovered that I wasn't scared of challenges; the high pressure of a certification had shown me that taking a deep breath and carrying on is the best you can do when everything else goes wrong.
Now, I am taking those skills through leadership positions—as a teaching Assistant (TA), as a mentor to new students, as an engineer, and as I apply to medical schools. I also realized, through all of this, that I needed horses in my life, no matter what career I might head into.
The ways to stay engaged in Pony Club always seemed a bit nebulous when I was younger. Now, I have found a huge range of things that I feel capable of doing that help fulfill that itch for horses and equine education. While I sit on the National Youth Board, I get to participate in decisions with the Board of Governors as it considers the direction and future of Pony Club. When in my home region, I work with regional leadership to organize rallies and certifications with the hope that I can inspire even a few young members to dedicate the effort and time to quality horsemanship that a rally requires. I hope to one day pursue a position as a Chief Horse Management Judge, because it allows for more freedom with non-equine careers.
I also feel that by attending conferences and meetings, I have seen professionals in an incredible range of fields, all of whom still found time for horses and Pony Club. I see them as my role models—people of all ages who work with everything but horses—and still take time to educate the next generation of passionate riders. And who knows…maybe I'll retake that B certification, or even my H-A, between now and my next educational chapter. All I know for sure is that I won't stop caring about horses and the skills that I learned in Pony Club, because without a doubt, they got me to where I am today.