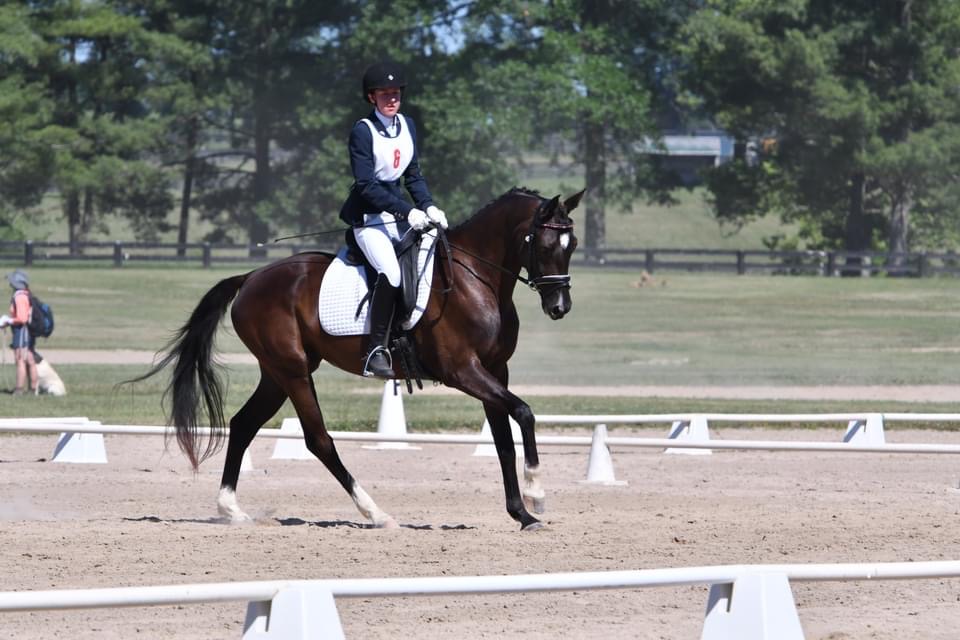 Membership Spotlight: Breanna F.
Age: 19
Club/Region: Morning Star Equestrian Center Pony Club Riding Center/Midsouth
Years in Pony Club: 3
Current certification (and/or certification currently working on): C-2 HM, C+ Dressage. I'm currently working on my HB certification.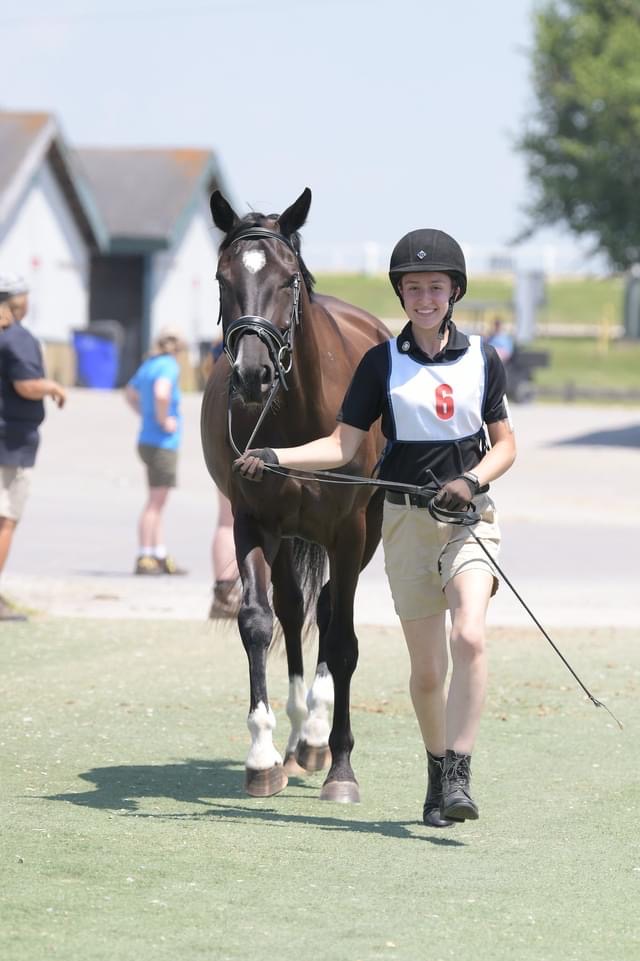 What disciplines and/or activities are you involved in? Dressage, Horse Management, Quiz
Tell us about your current mount(s) and what you do with them: My current mount is a lovely black 2017 Westphalian mare, Delight. Delight has a sweet disposition on the ground and displays great intelligence and athleticism under saddle. Because she is still a young Dressage prospect, I am currently taking my time establishing correct basics and getting her acclimated to things that she may encounter in a show environment.
Tell us about your goals (with Pony Club, with riding, life): My goal for Pony Club is to achieve my "A" certification in Dressage as well as becoming an Examiner. I'd like to compete at the FEI North American Youth Championships in the future with Delight. One day, I hope to earn a United States Dressage Federation Gold Medal and to be a Dressage judge and trainer.
What is your favorite thing about Pony Club? There are many "favorite things" when it comes to Pony Club. A big thing to note is the teamwork aspect. I enjoy working alongside members who are equally driven and passionate when it comes to horses. Also, I love that Pony Club has provided many leadership opportunities for me to take advantage of. These experiences have boosted my confidence and have taught me how to "make a change" in the world. In my opinion, I think that this organization does a fantastic job at educating its members on how to become responsible horsemen/horsewomen and why safety is always the top priority.
What is one thing you would tell younger members first joining Pony Club? I would tell members to take advantage of the opportunities that Pony Club offers you. Even if you don't aspire to be a professional equestrian, these learning opportunities will prepare you for other situations that you may experience in your school or work life.
What is your favorite way to prep for a Horse Management certification? My favorite way to prep for an HM certification is to study the standards. Once I understand the standards, I take notes about what I need to know to pass each section. I save myself plenty of time to practice anything that is hands-on, like bandaging, for example. If I'm really struggling with something, I can always talk to my trainer, farrier, veterinarian, etc.
If you could try out any other discipline or activity, what would it be and why? If I could try another discipline, it would be Eventing because that is what I wanted to do when I was younger. I did experiment with Eventing a little bit with my previous buckskin gelding, Scotch. Though I prefer Dressage, I do think that Eventing is a beneficial form of cross-training, because it targets different muscles than flat work and can be a method to improve trust between the partnership of horse and rider.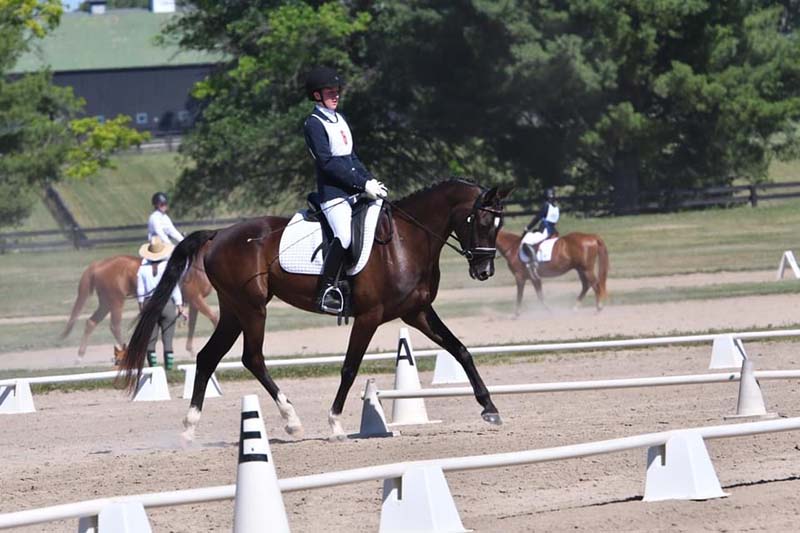 Favorite Pony Club memory: My favorite Pony Club memory was competing at the 2021 USPC Festival with my previous dancing partner, Scotch. That was my last competition with him before I sold him. He put in his best effort, and I couldn't have asked any more out of him!
What makes you #PonyClubProud? What makes me #PonyClubProud is that it is preparing me for my future career as a Dressage professional. Pony Club has equipped me with a plethora of skills that I will surely utilize throughout my life.
Is there anything else you would like to tell us? I just appreciate that this organization exists!
Want to be featured in a future Membership Spotlight? Fill out the form here.
This Member Spotlight was originally published in the Fall/Winter 2022 issue of Discover USPC magazine. Read more content from that issue.