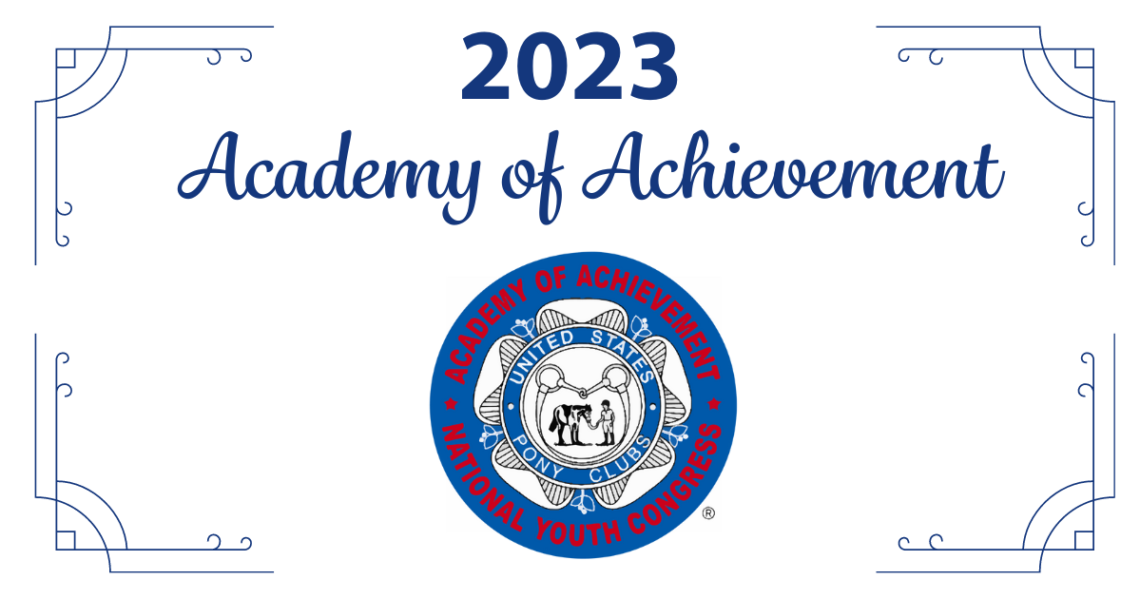 2023 USPC Academy of Achievement Honorees Announced
The United States Pony Clubs (USPC) Academy of Achievement recognizes alumni who have attained notable success in their chosen field. Three outstanding Pony Club alumni are being inducted into the Academy of Achievement during the 2023 USPC Convention Sponsored by Stephens College and Supported by Via Nova Training. At the conference, the Academy of Achievement meets with National Youth Congress delegates to guide and mentor the current generation of Pony Club graduates.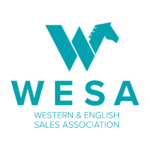 The Academy of Achievement and National Youth Congress are made possible with support from the Western & English Sales Association (WESA).
Congratulations to the Academy of Achievement Class of 2023:
Sandra Gebhart, DVM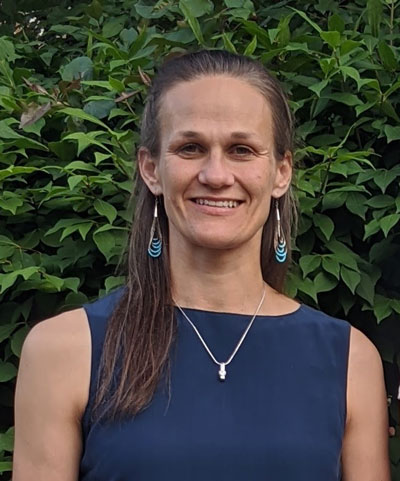 Dr. Sandra Gebhart (Szarka) is an H-A alum of Bath Pony Club. She currently has three children who are active members of the Bath Pony Club. Dr. Gebhart served for two years as district commissioner and currently takes an active role in teaching, fundraising, and groundskeeping for Bath Pony Club. She is still an avid equestrian, riding her warmblood mare, Frolic, and doing mid-level eventing and pleasure riding. Dr. Gebhart is a 2004 graduate of The Ohio State University, College of Veterinary Medicine. After graduation she returned to her hometown to practice mixed animal medicine. In 2009, she opened her own practice, Willow Creek Veterinary Service. Her husband, Brett, serves as the practice manager and this two-doctor practice provides ambulatory and office services to pleasure and sport horses, in addition to small animals. Pony Club has been integral to her life, and she is honored to share that journey with others.
"I am honored to be selected for the Academy of Achievement," she says. "Pony Club has been such a big part of who I am, shaping both my riding and professional career. I love educating Pony Club members with my current role as a regional instruction coordinator and mother of three Pony Club members."
Deb Kirsch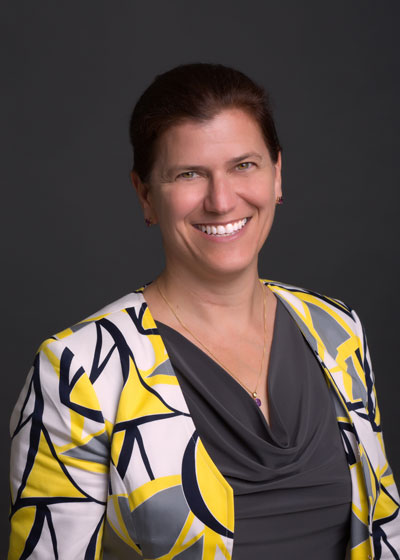 Deb Kirsch is a graduate B from Norfolk Hunt Pony Club, now part of Central New England Region. While serving in many capacities over the years at the local, regional, and national level, she is currently treasurer for Clayton Canyon Pony Club and Middle California Region and serves on the USPC Advisory Committee.
Kirsch earned a Bachelor of Arts in psychology from Boston University. After college, she continued her Pony Club involvement as a clinician and coach while she pursued her eventing career as the owner of Looking Glass Farm in Middleborough, Mass., where she taught and trained for 24 years.
While recovering from an injury, she decided to "temporarily" spend part of her week using her many accumulated business skills inside, as the executive director of her local synagogue. This led to her discovering another passion in her life—nonprofit management. Currently, Kirsch is the executive director of Temple Isaiah, a 900-household synagogue in the East Bay of San Francisco. Temple Isaiah is nationally recognized for its innovative education and engagement programming, and its deep commitment to
social action and social justice.
Kirsch lives in an equestrian community in Clayton, Calif., with her husband, three children, two dogs, one cat, and two of her homebred Looking Glass Farm horses. She enjoys trail riding on Mt. Diablo, cruising around the cross-country course at Cardonet Oaks, and teaching for Clayton Canyon Pony Club.
William West Thompson
William West "Wes" Thompson is an A graduate of Highlands Pony Club. He holds a degree in biochemistry from Virginia Tech and worked for many years as a representative in the healthcare field, including a stint as a veterinary pharmaceutical representative for Fort Dodge Laboratories. He eventually followed his love of business and economics and joined J.C. Bradford as a financial advisor, and now works as a wealth management advisor at Valley Wealth Group.
Thompson credits growing up on a horse farm with instilling a strong work ethic and appreciates the supportive environment Pony Club provided for teamwork and personal growth.
"What Pony Club gave me was a family. A big family, where we could compete against each other and have respect for each person's accomplishments/talents and where we were encouraged to grow to our individual best," he recalls.
Throughout his career evolution, Thompson remained involved with horses and Pony Club, serving as a USPC national examiner for 25 years.
Thompson lives in Virginia with his wife and children and continues to manage and maintain the family farm and boarding stable, which he still owns today.
To learn more about the USPC Academy of Achievement, visit www.ponyclub.org/Alumni/AcademyofAchievement.aspx. Nominations are due by July 15 each year.