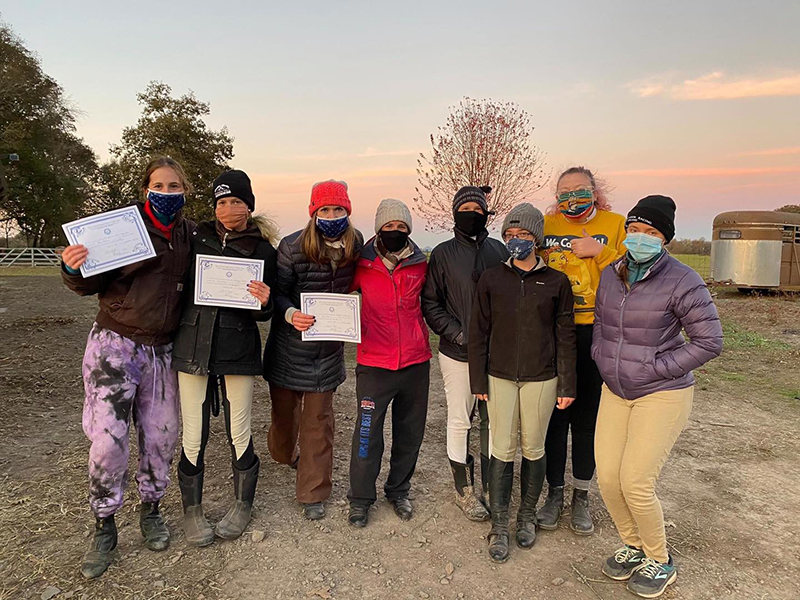 Center Highlight: Iron Horse Riding Academy Pony Club Riding Center
With questions answered by Adria Fix, Center Administrator (CA)
When was your center formed?
2016
How many members are currently in your Pony Club program?
28
Does your center host any Pony Club events throughout the year?
Yes, we host some regional events such as regional lessons, Quiz prep, etc. We also host all our center's unmounted and mounted meetings throughout the year.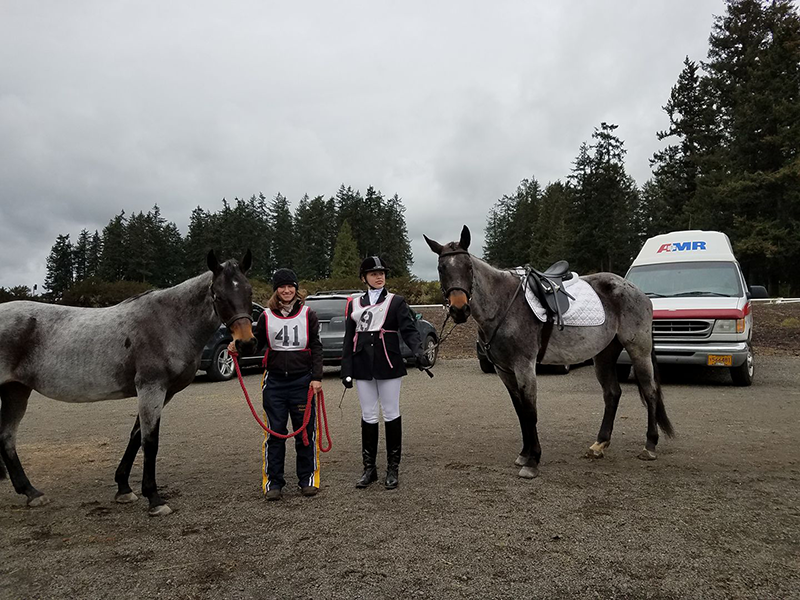 What disciplines do your members participate in?
Mainly Eventing, but also Dressage and pleasure riding.
Do you have any favorite center traditions?
Usually, we host a Halloween social with mounted games and some unmounted games. It's a blast, and everyone comes up with great costumes!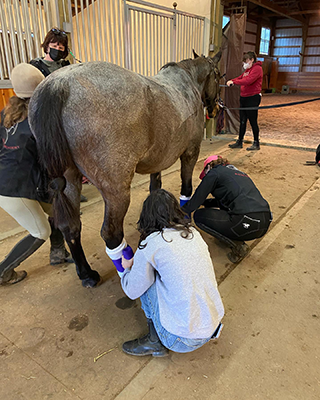 What are some fun activities your center likes to do?
We try to make our unmounted meetings as hands-on as possible. We have our clipping meeting coming up, and everyone gets a chance to try clipping some of the school horses. When we do toxic plants, we have a scavenger hunt around the property to find as many types of local toxic plants as possible and see which group can remove the most in a certain time frame.
Do you have any advice for other centers?
For Pony Club riding centers, make a structured program for your Pony Club members and understand that you can't make it work for everyone. Those who are invested will make it work. We make all our printed materials for all meetings available so that members who can't attend a meeting can still get the information. Use the National Office's website at www.ponyclub.org for lesson plans! Delegate out meeting planning so you aren't burning yourself out trying to teach all the meetings. This helps our Pony Club members become a little bit more independent and not rely on my Assistant Center Administrator (ACA) and me (Center Administrator ) for all their information.
My ACA, Amy McCaffrey, and I are more than happy to chat with any centers about how to improve their program to benefit their business as a whole.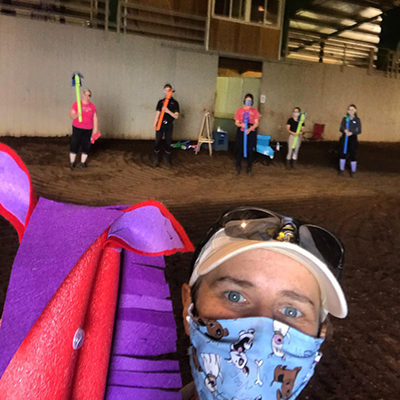 What is your center's website?
We use TeamSnap for communication with our members so we don't utilize a website very much. We have integrated Pony Club into our general program so that it is mandatory for anyone riding a school horse and highly recommended to our horse owners. This way, everything we do at the barn is based on Pony Club knowledge and curriculum. Pony Club members also get a few more perks, like being able to attend more shows with their leased school horse, and being offered working student and staff positions first. Getting extra responsibilities, as they are ready, like exercising horses, either by lunging them or getting to hack them for us [is another example]. A lot of our working students get to warm horses up for professional rides, and then get to cool them out, too.
Want to be featured in a future Club/Center Highlight? Fill out the form here.