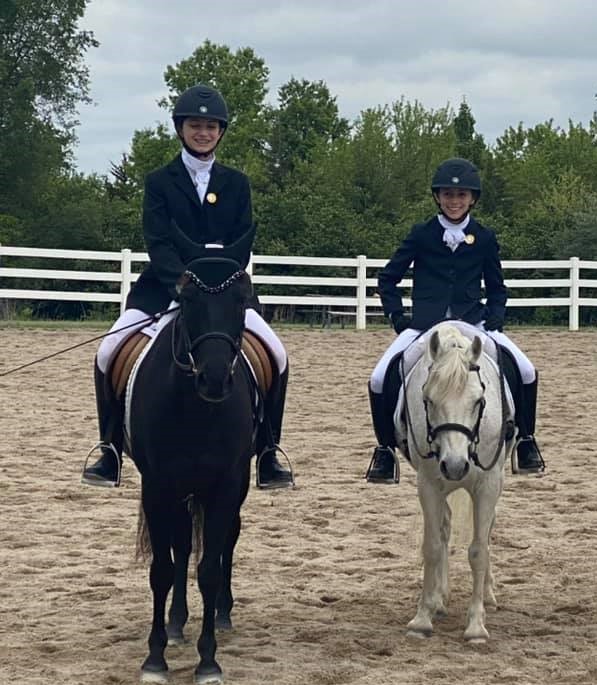 Pony Club Member Spotlight: Mae and Sophie L.
Ages: Mae, 15, and Sophie, 12
Club/Region: Hinkson Valley Pony Club in the Midwest Region
Years in Pony Club: Mae: 3; Sophie: 4
Current certification (and/or certification currently working on): Both girls are currently D3 working towards their C1 certifications
What disciplines and/or activities are you involved in?
Mae: Eventing, Dressage, Show Jumping, Games, Horse Management, Quiz
Sophie: Dressage, Show Jumping, Games, Horse Management, Quiz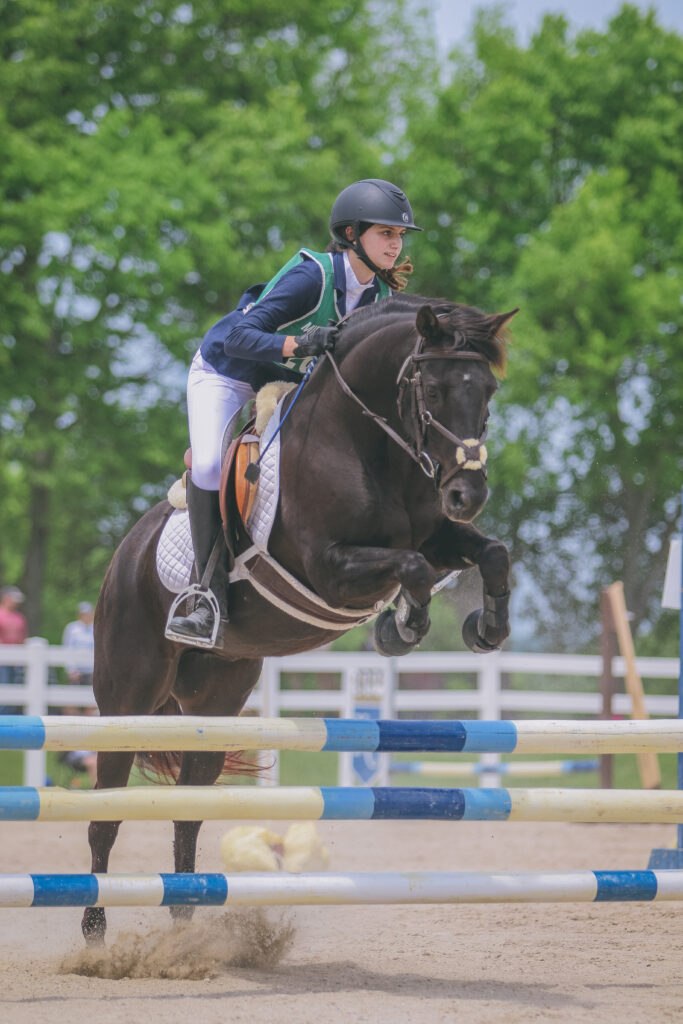 Tell us about your current mount(s) and what you do with them:
Mae: My pony's name is Casper. Casper is a 14.1-hand Caspian/Quarter Horse pony. He was born on our farm the year I was born. We have grown up together riding trails, and then I joined USPC and we starting doing all sorts of different disciplines. We compete in dressage, show jumping, and have schooled and rated in eventing. We also love to do games. Casper and I have come a long way together.
Sophie: My pony's name is Lion. He is a Welsh/Arabian-cross medium pony. Lion has a lot of personality and can be a handful. I do dressage, stadium jumping, and we did our first starter eventing course this year. I have had Lion for four years, and he is the best pony! He loves trails, jumping, and really whatever I ask him to do.
Tell us about your goals (with Pony Club, with riding, life):
Mae: This year I plan to rate up to C1 and would like to move up in our jumping level.
Sophie: I would like to keep moving up the levels in eventing. I love eventing, and I'm excited to do my second eventing rally this year, Last year we did combined training, and this year we will do all three phases. Lion LOVES being on the cross-country course. I also love Games, and we are working hard to improve in Games. I would like to go to Championships in the future.
What is your favorite thing about Pony Club?
Mae: My favorite thing about Pony Club is meeting new friends at all of the rallies. Rallies are super fun, and I have learned so much about care and management from being in Pony Club.
Sophie: My favorite part of Pony Club is getting to ride and have meetings with my friends. We have a really fun club.
What is one thing you would tell younger members who are first joining Pony Club?
Mae: Try to get involved in a bunch of different disciplines.
Sophie: Try and do a bunch of different disciplines. You might find something you didn't know you would like. I didn't know I would like Games so much. Now I love it and can't wait for our next Games rally.
What is your favorite way to prep for a HM certification?
Mae: I like to work together as a group with our club.
Sophie: I like working with my friends to prepare for certfication. We can test each other and help each other.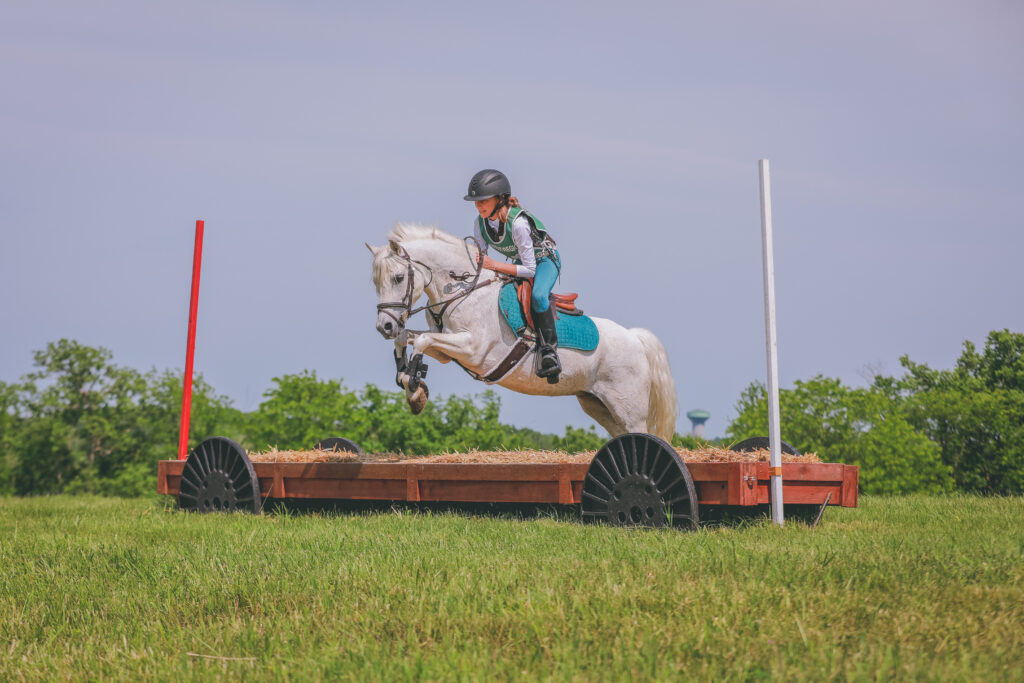 If you could try out any other discipline or activity, what would it be and why?
Mae: Polo looks like it would be fun.
Sophie: Hmm. Maybe Gymkhana—it's kind of like Games.
Favorite Pony Club memory:
Mae: Riding my jump course in the pouring rain at my first eventing rally. Complete downpour.
Sophie: My pony Lion gets really excited about Games, and he will often get super fast and sometimes buck. He must have gotten tired at the end of our last Games rally, because in the last game, I had to get a tennis ball from a bucket of water, and he drank the water!
What makes you #PonyClubProud?
Mae: Getting to meet so many great people from around our region.
Sophie: Being a part of a really great Pony Club with lots of fun kids.
Want to be featured in a future Membership Spotlight? Fill out the form here.