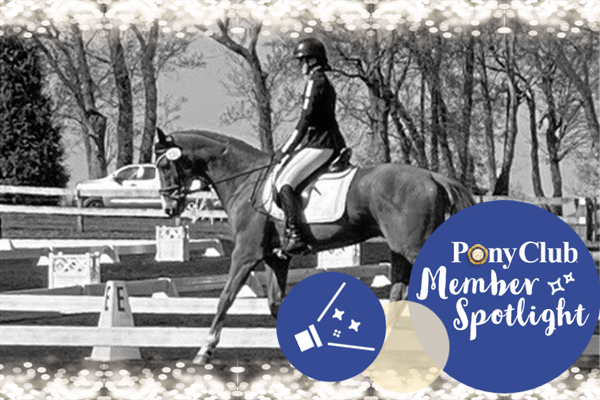 Pony Club Member Spotlight: Cat
Meet Pony Club Member Cat!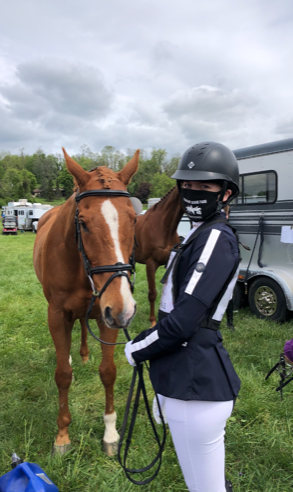 Name: Cat K.
Club: Pleasant Ridge Farm Pony Club Riding Center
Region: Eastern Pennsylvania Region
Years in Pony Club: 2 Years
Disciplines & Activities: Eventing
Current Certification (and/or certification currently working on): C-1 Eventing, working towards C-2
Tell us about your current mount(s) and what you do with them:
My current mouth is IT'SAKATTHING aka Kat around the barn. He's an 18 year old, 16.3hh chestnut gelding, OTTB. We are currently competing at the novice level hoping to move up to training level over the next few months.
Tell us about your goals (with Pony Club, with riding, life):
My goal with Pony Club is to eventually get my H-A and really expand my knowledge and horsemanship. My goal in life is to one day compete at Land Rover Kentucky 3-day event.
What is your favorite thing about Pony Club?
My favorite thing about pony club is how supportive and how kind everyone is. You gain so much knowledge and meet really amazing people along your journey.
What is one thing you would tell younger members first joining Pony Club?
I would tell younger members to never be afraid to ask questions, to not be shy, and to have fun. We are all in this together and help is just a question away.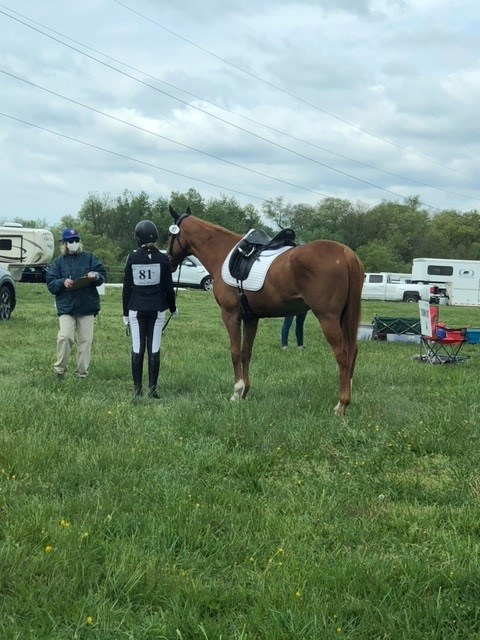 What is your favorite way to prep for an HM certification?
I love to study flash cards and watch any type of horse preparation videos I can find. Rereading the current level book and highlighting is what I find myself doing a lot.
If you could try out any other discipline or activity, what would it be and why?
I would love to try out vaulting. I used to dance when I was younger and just find it really amazing how they make flipping on top of a horse look easy.
Favorite Pony Club memory:
My favorite memory would definitely have to be getting my C-1 with the other girls at my pony club.
What makes you #PonyClubProud?
My wound care vet box….. My horse is injury prone
Is there anything else you would like to tell us?
I'm excited to hopefully be experience my first ever pony club championship this summer!
Would you like to be featured in a Member Spotlight?
Please complete this form for consideration to be featured in our Member Spotlight.
We will contact you for additional follow up if selected.