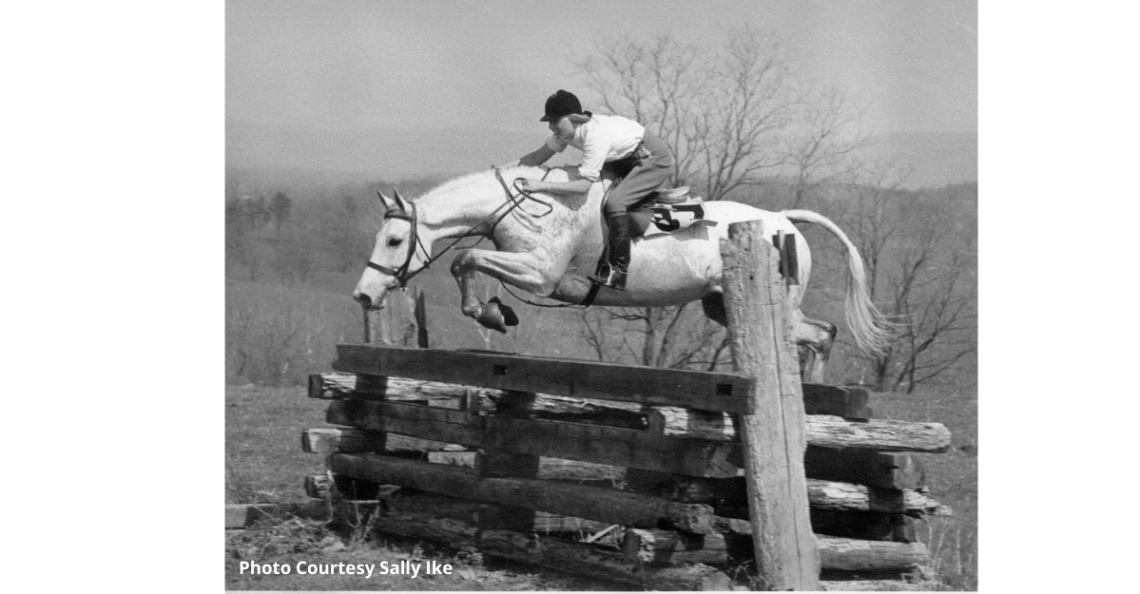 Meet Academy of Achievement Member Sally Ike
Sally grew up in New Jersey surrounded by Thoroughbreds. When some of these horses were finished with their racing careers, Sally and her twin taught them to jump and showed them throughout the area, including at the National Horse Show in Madison Square Garden.
Sally followed her passion for horses, especially training young ones. That passion led to Evening Mail, aka "Willy," the horse of a lifetime. Sally developed Willy as a hunter, and he began his eventing career when Sally was introduced to the sport. Sally and Willy were very successful, including a 7th place finish at Burghley. They were also named to the short list for the 1968 eventing team.
Sally took a full-time job in 1989 with United States Equestrian Team managing the jumping and eventing programs. Her job was split after the 1992 Olympic Games and she chose to administer jumping because she wanted to stay closer to eventing, her true passion. Sally participated as the jumping team leader in five Olympic Games, six World Championships and World Cup Finals. She worked on her eventing judge and technical delegate's licenses at the same time and currently has her "S" license in each position.
Sally was asked to head the United States Equestrian Federation licensed officials and education department in 2013 and held that position until her retirement in 2020. She continues to serve as an independent contractor in the compliance department.
Young people have always been important to Sally. She was late in getting involved in Pony Club, but achieved her A certification and subsequently served as a national examiner, district commissioner, regional supervisor and for one term, on the board of governors.
In addition to the positions noted above, Sally remains involved in many other aspects of the equestrian community, serving as chairman of the Essex Fox Hounds Hunt committee, secretary of the Show Jumping Hall of Fame board, and a member of United States Hunter Jumper Association's jumper working group.
When not involved in equestrian activities, Sally runs every day, is a history buff and a collector of sporting art.
Sally Ike was inducted into the USPC Academy of Achievement at the 2022 USPC Convention. To learn more about the USPC Academy of Achievement and National Youth Congress visit https://www.ponyclub.org/Members/Leadership/NatYouthCongress/Default.aspx