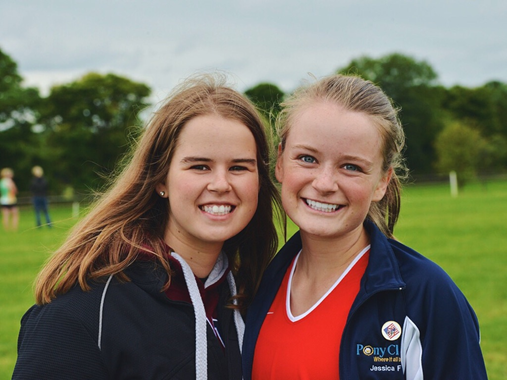 NYB: Why Being a Stable Manager Defined my USPC Experience
By Brittney Flores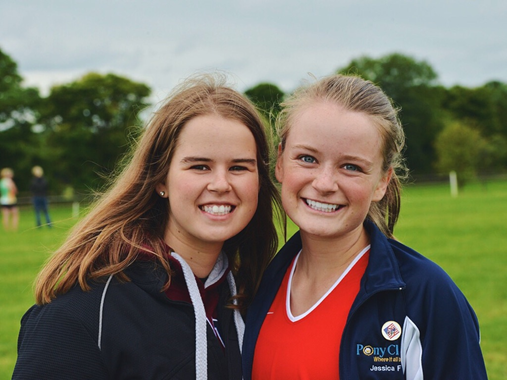 When I was 7 years old, I joined Pony Club with my twin sister. The motto of the USPC "where it all begins" was just a saying to me and I didn't realize until later in life what the significance of this saying would be. From a very young age, I always loved horses, being around them, taking care of them, and riding them. As I developed my time in Pony Club, I had more and more of an appreciation of taking care of the horses and the deep connection you could have with them. As I developed these skills, I found the opportunity to be a stable manager at my first rally for EBTH. I wanted to be a stable manager so I could give a helping hand to the young members in our club. This was the first instance that I was a stable manager, but it was definitely not my last.
After this first rally, I found a new love for being a stable manager. I continued this at more rallies. A year later, I got another opportunity to be a stable manager at West Coast Championships in Washington. This championship was the most fun and set the stage for the rest of my stable manager experiences due to the fact that I got to be a stable manager for my sister and many other people that I knew. During that year I was stable manager, we received zero points off in horse management during the whole champs. This was a great experience that I learned many things during and was even recognized with an award for all the hard work I did to receive zero points off.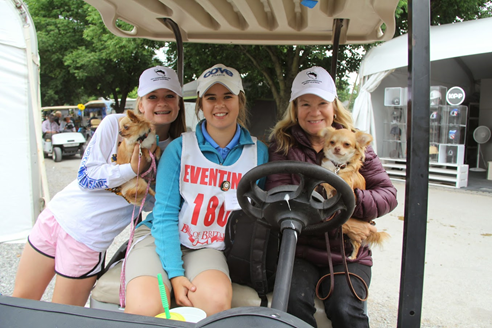 As I grew up and got more experience, I had an opportunity to be a stable manager in Kentucky at the USPC National Championships one year. I was the stable manager for an Eventing team of people from Middle California Region, New York Region, and Midsouth Region. This was a great experience where I learned many new skills, such as how to do a vet box after cross country, properly vet wrap, and an abundance of other things. The most important thing that I learned was how to work with a team in a higher-level setting and make new friends from all over the country.
Pony Club was where it all began for me. It brought me new friendships, new techniques and made me aware that you will be rewarded for going the extra mile and working very hard. Being a stable manager is a very rewarding job that allowed me to understand what hard work means and how to help others compete at a national level.
The National Youth Board (NYB) serves as a liaison between Pony Club's youth members and the Board of Governors by communicating the needs, ideas, and concerns of USPC youth. NYB members also work with the national office on projects related to marketing, leadership development, and service for the benefit of the organization and all Pony Club members. Delegates of the NYB are between 18 – 23 years of age, highly motivated and dedicated, and have strong leadership and communication skills. To learn more, log in and visit the National Youth Board page.