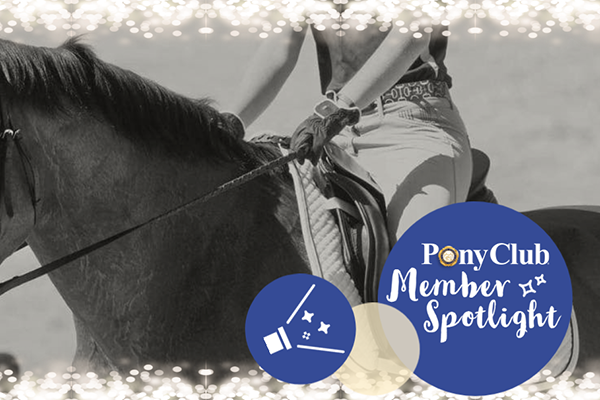 Pony Club Member Spotlight: Natalie Hamilton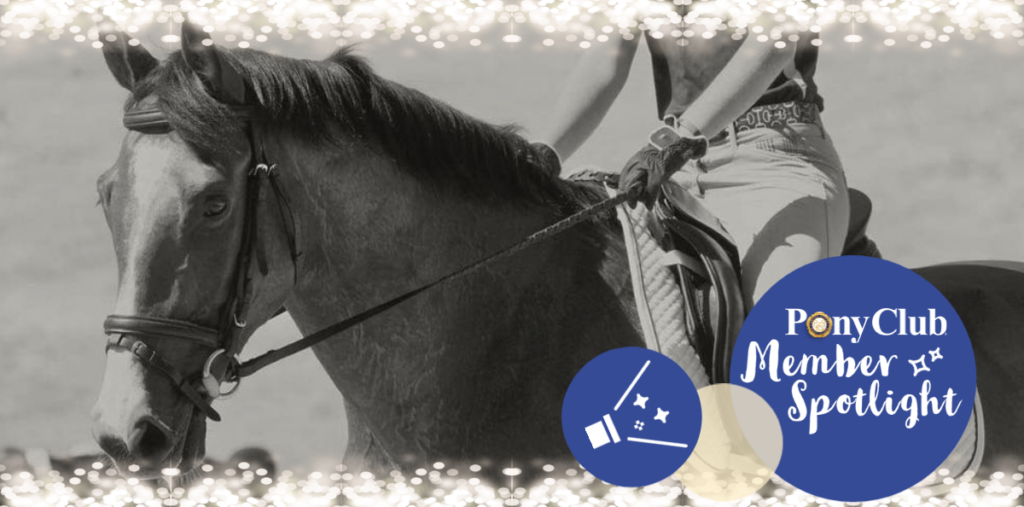 Meet Pony Club Member Natalie Hamilton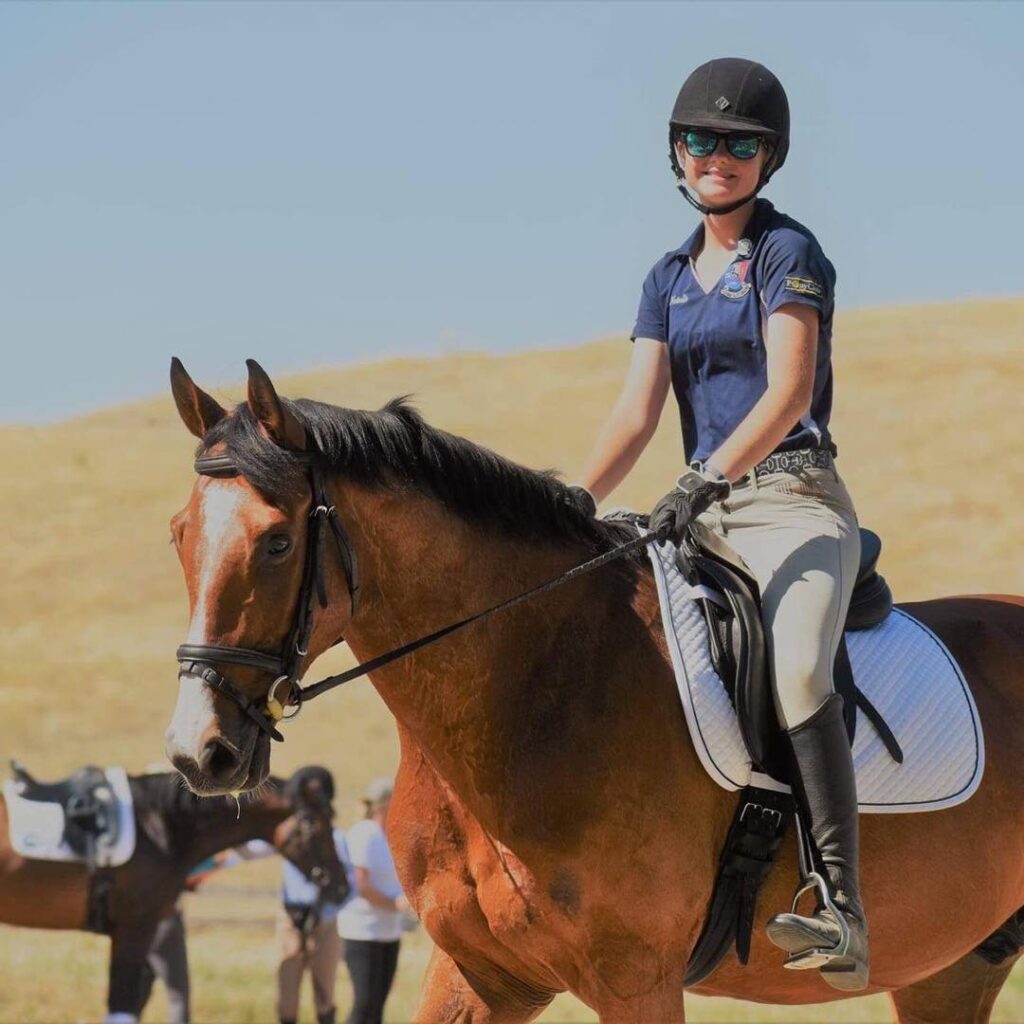 Meet Natalie Hamilton! Natalie is a C-2 Eventing/H-B HM with Silver State Pony Club in the Sierra Pacific Region. Her horse, Camero, is a 10-year-old Warmblood and a cuddly goofball.
Name: Natalie Hamilton
Age: 16
Club: Silver State
Region: Sierra Pacific
Years in Pony Club: 5 Years
Disciplines & Activities: Dressage, Show Jumping, Horse Management, Quiz
Current Certification (and/or certification currently working on): C-2 HSE/ H-B HM
Tell us about your current mount(s) and what you do with them:
My current horse is a 10 year old Czech Warmblood named Camero. We do Hunt Seat Equitation, Show Jumping, and Dressage. He is an amazing horse who always gives his all. We compete at the 3' level in jumping and level 1 in dressage. He is a cuddly goofball that loves to eat everything that he can get his mouth on. I wouldn't trade him for the world.
Tell us about your goals (with Pony Club, with riding, life):
I would like to get my H-A HM next year along with my C-3 jumping and C-2 dressage. I would like to qualify for championships in show jumping. My overall riding goals are to ride with a steady leg and soft hand and maintain a constant pace over a 3'6" course. My life goals are to get into U.C. Davis and become an equine radiologist. It would also be cool to become a trainer, I teach the beginners at my barn and it is a blast!
What is your favorite thing about Pony Club?
My favorite thing about Pony Club is all the opportunities it offers. Learning all about HM and the correct riding has opened a lot of doors for me like teaching at my barn. I'm also our Youth Board chair which has given me the opportunity to develop my leadership skills and make a lot of friends. All of the things I learn in Pony Club will overall make me a better person and allow me to do things not many other people can.
What is one thing you would tell younger members first joining Pony Club?
I would tell them to take full advantage of everything Pony Club has to offer, whether it's camps, rallies, or youth board. They are such amazing things to do.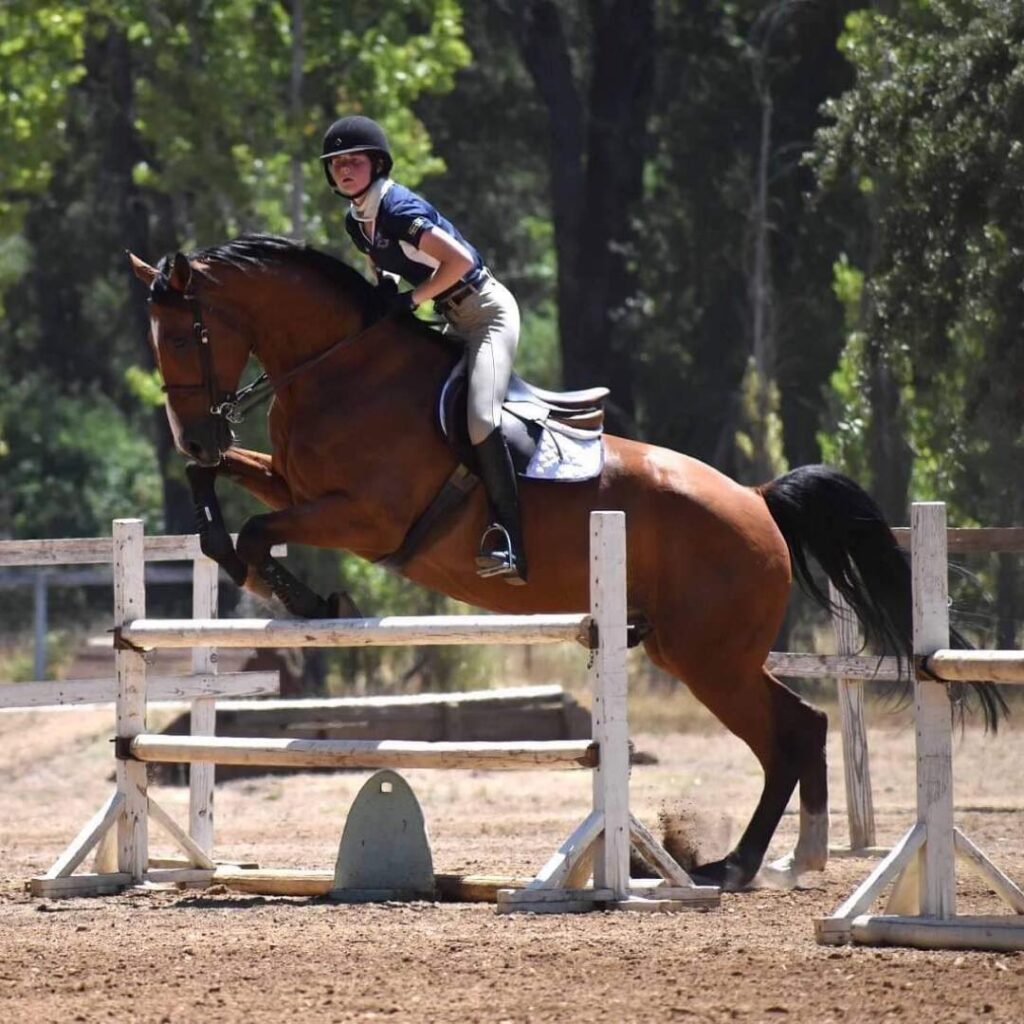 What is your favorite way to prep for an HM certification?
My favorite way to prep for an HM certification is to find a study buddy and make tons of color-coded flash cards and then quiz each other on them. I have found this to really help the information stick in my brain.
If you could try out any other discipline or activity, what would it be and why?
I would Eventing because I have done Simenon cross country at camp and it was really fun. I loved galloping on the grass. It also combines my dressage and jumping skills which is really cool.
Favorite Pony Club memory:
It's hard to pick just one so I have two. The first is being at camp at Eventful Acres and walking my horse in the morning with my friend Katie and her horse. It was so amazing to let out horses graze while the sun came up. We also talked a lot over the four mornings we did this and it was so fun and peaceful at the same time. The second is when I found out I qualified for championships in 2017 for showjumping. It was the best email I ever received and I was so excited! It meant that all of my hard work had paid off.
What makes you #PonyClubProud?
What makes me #PonyClubProud is when I see all the members come together during a hard time. Like in 2018 when Santa Rosa had those really and fires and every club pitched in to give the Santa Rosa Pony Club a whole new rally kit after it burned so they could compete at Show Jumping Rally.
Is there anything else you would like to tell us?
I'm so thankful to have Pony Club in my life. Thank you to everyone who volunteers their time and money to this amazing organization!
Would you like to be featured in a Member Spotlight?
Please complete this form for consideration to be featured in our Member Spotlight.
We will contact you for additional follow up if selected.