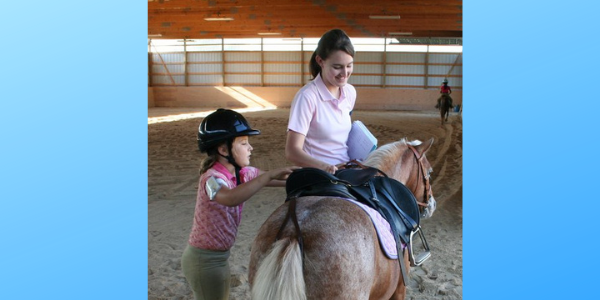 Discover the Benefits of Visiting Instruction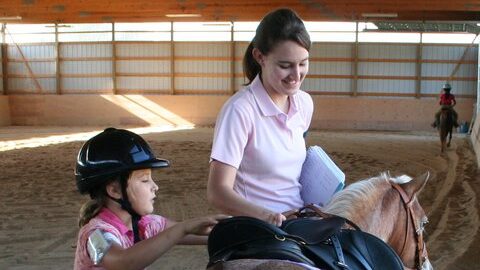 Even the best-run Pony Club programs can benefit from hitting the refresh button. Maybe you've been doing the same old camp program for the last few years, or need some help to put on a weekend clinic. Pony Club's Visiting Instructor Program brings the opportunity to add fresh eyes and fun new ideas, plus some youthful enthusiasm and perspective from a Pony Club peer that's close in age to youth members. Through this program, clubs, centers and regions can gain access to a well-qualified A, H-A, H, or B certified member to instruct in a summer, weekend, or vacation camp or clinic.
How it Works
Visiting instructors are capable young adults at least 18 years of age who are carefully matched with opportunities by the Visiting Instruction Committee. These mentors will take the time to get to know the skills and strengths of each participant in order to successfully assign them to meet the needs for a requested program. Some visiting instructors teach both riding and horse management, while others focus mostly on horse management skills. They then work to incorporate these lessons into your instruction program.
Requesting a Visiting Instructor
Regions, clubs and centers can request a visiting instructor to assist with clinics, camps and other instruction opportunities. The online request form will ask for details about the type of event you are planning, the skill level of the participants, and what role the visiting instructor will have, including any specific skill requirements, such as knowledge of a specific discipline.
Although the program accepts requests year-round, applications for the busy summer season should be submitted by February 28. The hosting club or region covers travel expenses and a stipend for the visiting instructor, which may be more affordable than you think. Financial assistance is available for clubs that meet the criteria; learn more here.
A Very Important Program
The Visiting Instructor program is a win-win for everyone. Visiting instructors have the chance to practice and improve their teaching skills as they share their knowledge with other Pony Club members, not to mention the added fun of traveling, making new connections, all while being compensated. Regions and clubs benefit from the education that a visiting instructor provides, and many build lasting relationships with visiting instructors who return for repeat visits.
"This is such a great experience for the region, club or center that hosts and has a visiting instructor come teach. They bring new ideas and fun to your Pony Club meetings, clinics, and camps," says Connie Jehlik, USPC Instruction Services Director. "While none of us know exactly what the year ahead will look like, we are hopeful that USPC can bring the Visiting Instruction program back into place for the summer and fall of 2021."
Check out the information on the USPC website about the visiting instructor program and see if your club/center would benefit from participating in this great experience.
Read More on the USPC Blog: Get to Know the Visiting Instructor Program