Get to Know the Visiting Instruction Program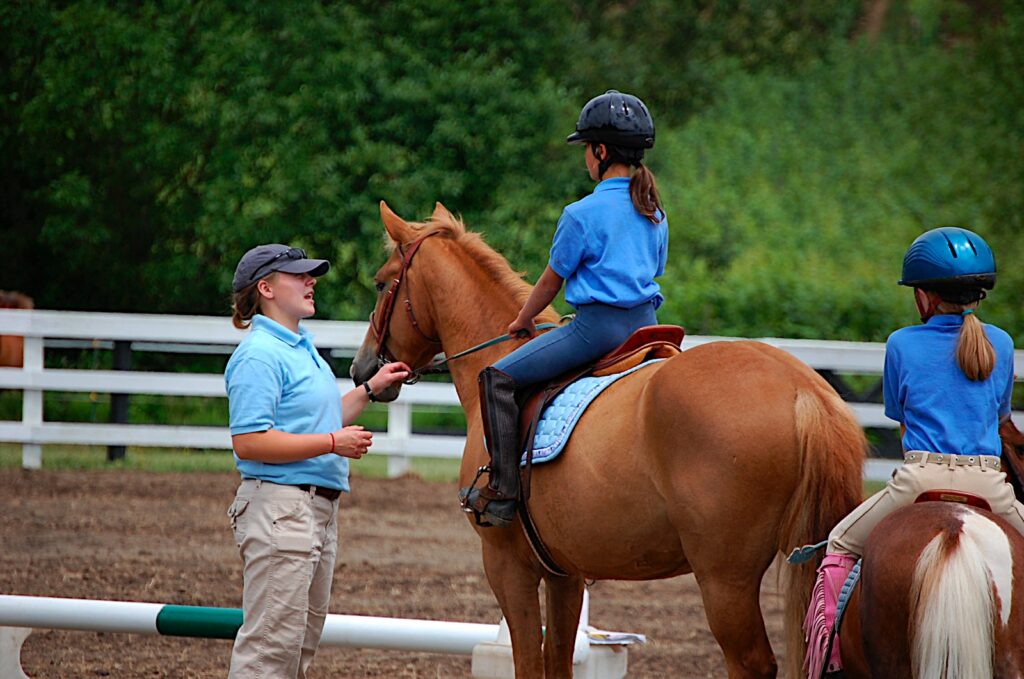 The Visiting Instruction program is a chance for current upper level members (18 year old and above, holding a national certification) to share their knowledge with clubs and centers throughout the country. As a visiting instructor, you'll have the opportunity to travel to other regions to meet new people, share insight, gain experience, and also earn money while having fun doing something you love.
For clubs and centers that are looking for visiting instructors, the program is an excellent opportunity to find the right person to teach at summer camps, weekend clinics, during school vacations, and at prep camps.
What Visiting Instructors Do
For USPC Instruction Services Director Connie Jehlik, it was a visiting instructor who gave her the inspiration to remain in Pony Club and achieve her A certification.
"Seeing someone close in age who has been through the levels of the USPC program is what inspired me. I figured, if they can do it so can I," shares Connie.
The types of instruction requested are as varied as the clubs, centers and regions making the requests. Mounted topics might include Rally prep, local level testing prep or running a camp program, as well as instruction in Dressage, Show Jumping, Games, Polocrosse, Eventing or other disciplines. Unmounted topics are just as diverse. You might even be asked to judge a schooling show or competition, which can be great fun.
"Many visiting instructors participate in this program more than once because they have such a wonderful experience," says Connie. In addition to the people you meet, you also get to see and explore the local area. "I participated in this program two summers in a row, one where I went across the country and the following year, I remained in my home state. I was even asked to come back and teach over Christmas break back with a club I had visited in the summer. The experiences were priceless and are still fond memories today, many years later."
How to Become a Visiting Instructor
If you would like the chance to go somewhere new and share your knowledge and expertise with other Pony Club members, the Visiting Instructor program might be for you. If you are at least 18 years old and have a national certification (H-B, C-3 and above), consider applying now to be a visiting instructor for summer or fall 2021. Your travel expenses to and from will be paid by the club, center, or region, and they will handle your meals, and housing. You will also be paid according to the certification level that you have obtained.
To take advantage of this wonderful opportunity to spend one or two weeks or weekends instructing and inspiring the next generation, complete the online application today.