Meet the 2018 Visiting Instructors- Kelly
The USPC Visiting Instruction Program is s a chance for current upper level members (18 year old and above, holding a national certification) to share their knowledge with clubs and centers throughout the country. It is an opportunity for these members to travel to other regions to meet new people, share insight, gain experience, and make money while having fun doing something they love. Clubs, Centers, and Regions wishing to obtain a VI will be asked to fill out a request form that includes important information such as dates, and what the VI is needed to teach. For More information visit https://www.ponyclub.org/Members/Leadership/Visiting/RequestInstructor.aspx.
In this new blog series we will highlight this years available Visiting Instructors.
Meet Kelly Lynch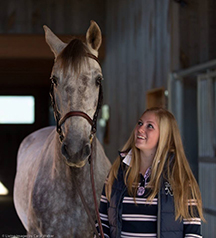 Kelly is an H-B, D-3 Traditional, C-2 Flat member of Centennial Pony Club in the Rocky Mountain Region. Kelly has been a member of Pony Club since 2006. She has been involved regionally at rallies, D camps, Horse Management clinics and Certification clinics as well as nationally, competing at Quiz Championships in 2010. She was a member of the National Youth Board from January 2016 until January 2018. Kelly went on her first Visiting Instructor D Camp last summer to Lake Shore Region; and loved her time there as instructor!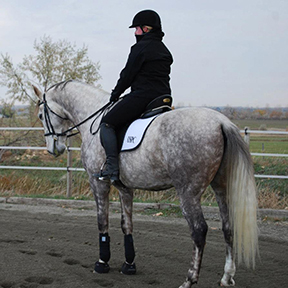 Outside of Pony Club, Kelly is attending Colorado State University for Equine Science with a concentration in Equine Assisted Therapy. She works at the Colorado State University's Temple Grandin Equine Center as the Student Coordinator. She is also Vice President of CSU's Equine Activities and Therapies Club as well as a Steward (student ambassador) for the Equine Science Program. Due to the recent loss of her 8 year old Andalusian/ Saddlebred, Kelly has spent her extra time preparing to apply to Occupational Therapy Master programs and continues being active as a mentor in the Rocky Mountain Region. Kelly hopes to achieve her A Pony Club Certification as well as become a National Examiner.