USPC would like to highlight the National Youth Board Members for the current term. Today we meet Area 6 member Kelly Tighe.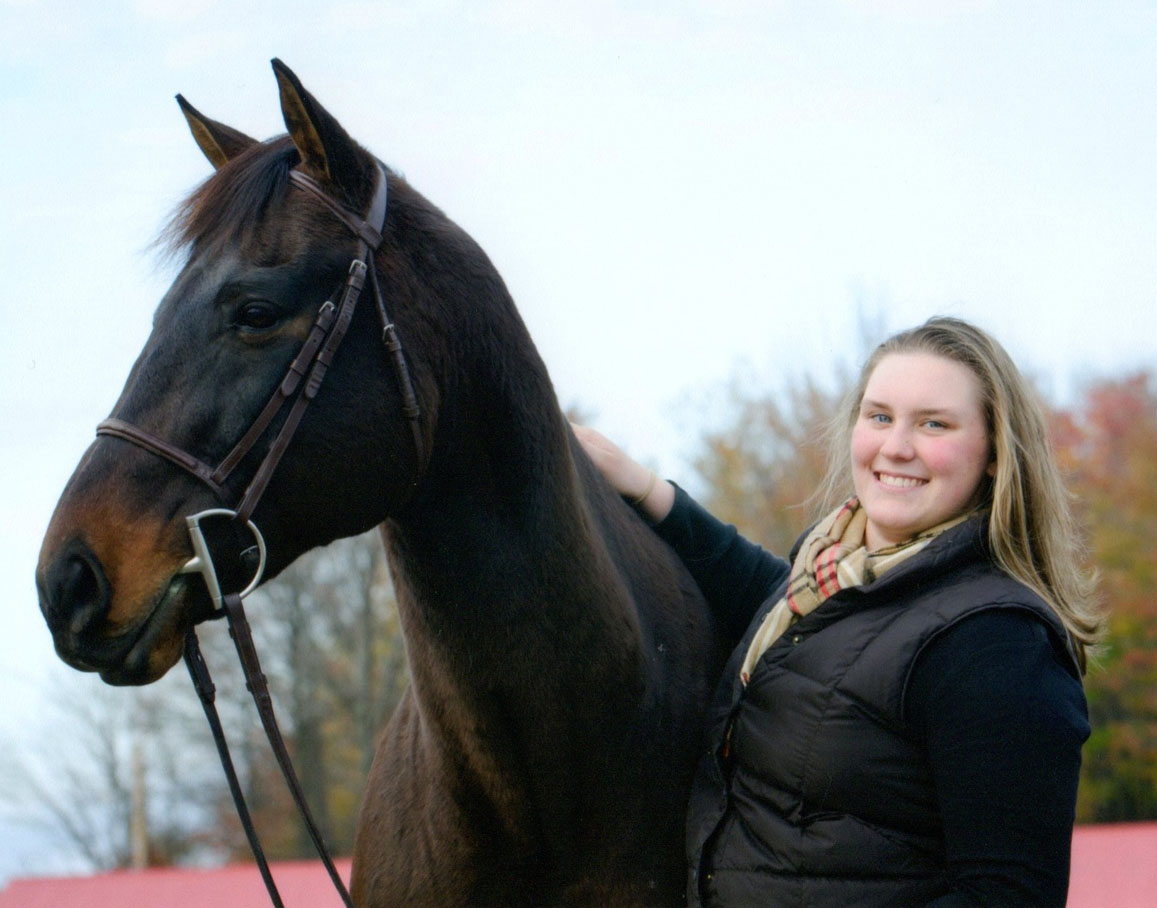 Kelly Tighe is an H-HM from Lost Hounds Pony Club in the Tri-State Region. She plans on following the dressage track for her upper level certifications. She has been a Pony Club member since 2007, and has competed at Championships in Quiz, Dressage, and Show Jumping. In 2014 Kelly was part of the Quiz International Exchange team at Festival. She enjoys teaching within her region and club, and looks forward to participating in the Visiting Instructor Program. Kelly was Chair of Tri-State's Regional Youth Board from 2012-2014, and decided to continue her Pony Club leadership experience with National Youth Board.
Outside of Pony Club, Kelly is a sophomore at the University of Rochester, where she is majoring in Biomedical Engineering with a concentration in biomechanics. She is the Vice President of the Biomedical Engineering Society, the Director of Philanthropy within Chi Omega, and is active in the Society of Women Engineers. Additionally, she is co-captain of Rochester's IHSA team. Kelly competes in hunter, equitation, and dressage competitions with her horse Tony, and also enjoys reading, watching crime dramas, and caring for her other pets.

Views All Time
521

Views Today
1