USPC would like to highlight the National Youth Board Members for the current term. Today we meet Area 6 member Amanda Krzysiak.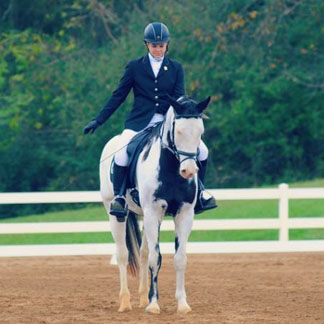 Mandy Krzysiak is currently a C-2/H-B certified member of the Delaware Pony Club in the Delmarva Region. Mandy dedicates her free time to volunteering at rallies and local equine events. Her fondest memory since joining is the 2014 USPC Championships where her team placed first in Horse Management and second Overall in riding. She is passionate about Dressage and is often found competing at USDF shows in Region 1.
Outside of riding, Mandy attends Goldey Beacom College, where she is a senior Psychology major. At school, she is an active member of the Students with a Purpose Organization. When she is not in the saddle, she can be found at the gym, playing basketball, or spending her free summer weekends on her family's boat.
Mandy hopes to continue to be a part of the incredible USPC organization, even after graduating. The United States Pony Club has helped her in more ways than one, both in the tack and out.