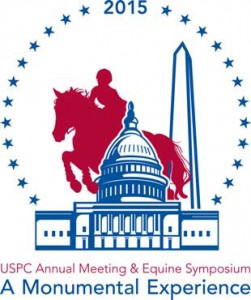 The countdown is on. It's just a month until the USPC Annual Meeting and Symposium. The National Office staff is excited. We hope you are too! There will be lots of informational meetings, seminars and workshops. Top presenters will be in attendance. It is the place to be January 21-25. Here's what you need to know about some of the incredible offerings.
Are you a seminar junkie? Below are just a few of the (over 49) possible seminars that will be offered at the USPC Annual Meeting and Symposium.
A Bit About Bits: Understanding the Whys of Bit Choice– Presenter Allie Thurston will share her knowledge of the many different bits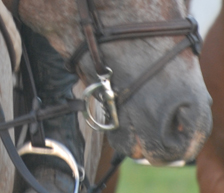 available, their use, and what is allowed in different disciplines. Do you know what bit is good for your horse? Do you have questions about certain Have you ever wondered how a bit works? If so, this is the seminar for you.
Ask the NE- How to Best Prepare for your Upper Level Certification– A panel of top National Examiners will help upper level testing candidates understand the best approach to certifications. This awesome Q & A session will help put candidate's minds at ease as they prepare for those ever bigger certifications. Do you have a burning question you would like to ask? We bet others have similar ones. Have your inquiries ready. From the application process to testing and re-testing, nothing is out of question. (pun intended)
Building a Successful Tetrathlon Program
– Have you met Sean Gaffney? Well, you will! He's going to show you how to make your Tetrathlon program better. Learn what it takes for a Pony Club member to become an all-around athlete. Better yet? You could use his tips for just about any discipline! If you want activity ideas and practice schedules, Sean will have it all. And questions, yes bring those too!
Five Minute Fixes to Improve Your Jumping– We don't know about you, but we'd love some great tips on fixing my position over fences. Wendy Murdoch will show you some simple exercises riders can use to help their equitation. Be sure to come dressed to move around for this seminar! Wendy will have participants practicing these fun maneuvers to get them down pat.
Introduction to Foxhunting– What a great chance to understand the whys and wherefores of a timeless tradition. If you are an eventer or you like to jump and gallop, then this seminar is for you. Karen Barsuhn will explain it all. Better yet, this seminar fulfills criteria for the unmounted portion of the USPC Foxhunting Certificate!

Pressure Proof- Rider Sports Psychology– Who hasn't heard of Daniel Stewart? His insight into what makes riders tick is state of the art. Daniel is humorous and upbeat and will have you relaxed and participating in no time. Learn the tools for confidence and success in your riding. Horse show jitters? He has ways to help you face those too! Don't miss this popular seminar!
Self Carriage– No, this seminar isn't about walking, just in case you weren't sure. Richard Lamb, a popular Pony Club Coach and mentor will talk about balance for rider and horse across different disciplines. Discussion and demonstrations as well as videos will help participants understand how to work with their horses to achieve better movement on the flat and over fences.
Now, this is only a few of the amazing seminars available at the upcoming USPC Annual Meeting and Symposium. And don't forget, the meeting will be held in Arlington, Virginia. There is lots to see and do around Washington, D.C. Members, Parents, and Officials will all gather to have fun and learn. Don't be left out!
For more information go to the Annual Meeting page found HERE! Not a Pony Club Member? That's ok! We have day passes and non-member registrations too! Those can be found HERE.