Submitted by Stacy Anderson
One of the major tasks completed by the Curriculum and Standards committee, so far this year, was to assist Claire Harmon and Susan Harris in the final revisions of the final USPC manual. As of July 2014, the final edits were being made among the editor, Susan Harris, Claire Harmon, Stacy Anderson, and other members of the instruction council. The book is expected to be available for purchase by late fall.
Another project taken on by the Curriculum and Standards committee, along with the Safety committee, involves development of standards of proficiency for knowledge of rider safety. A rubric has been developed and has been submitted to the VP of instruction, Claire Harmon, for presentation to the board. Once the SOPs for rider safety have been established, the Curriculum and Standards committee will provide references either from the current manuals or on-line supplements (which may also need to be further developed).
Lastly, the Curriculum and Standards committee produced a document designed to supplement the new D and C manuals where they were lacking information specific to certain required knowledge on the D and C standards of proficiency. Examples of information missing from the new manuals include: signs of thrush or hoof abscess, breeds of draft horses, types of white coat patterns, and performing a turn on the forehand.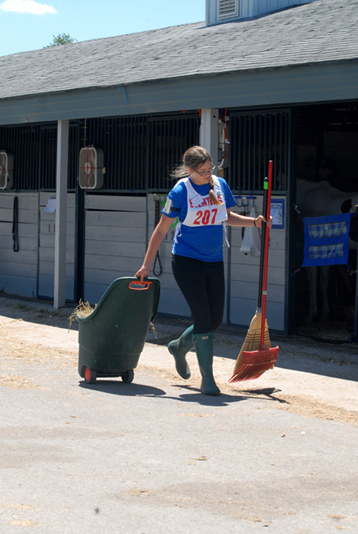 Views All Time
368

Views Today
1