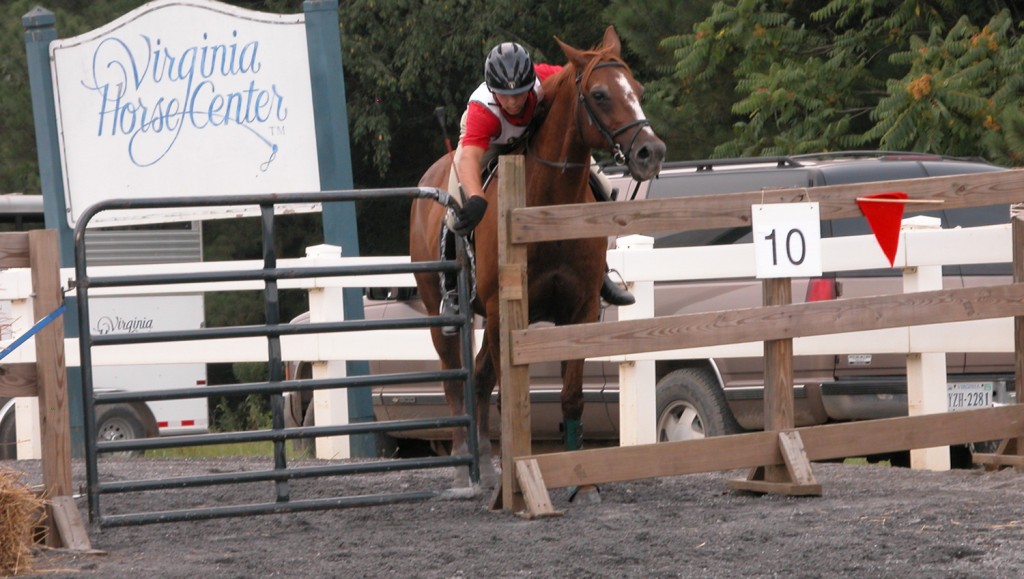 Ever considered a new sport? What about one that allows you to still compete your horse, but also includes other sports within one competition? Enter the Tetrathlon. This sport is a modified version of the Olympic sport, Modern Pentathlon. The difference in the two is that the Pony Club Tetrathlon doesn't have fencing. It has running, swimming, riding, and shooting. Let's go over the basic parts of the Tetrathlon (in no particular order).
Riding
The best part right? This is the part that most Pony Club Members will feel the most comfortable with. After all, isn't this why you joined? The riding portion contains a modified show jump round, per the rider's level as well as a few extra obstacles such as; opening and closing a gate both on and off the horse. Organizers have the option of adding a few cross-country type obstacles as well. It is meant to test the horse and riders skill in working together. Points and penalties are awarded much the same as a normal show jump round.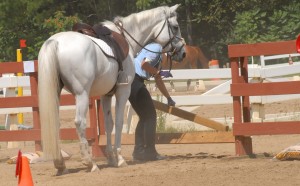 Running
The part where you get to act like the horse! This is a cross-country run… on foot! The distance is decided by both age and ranking within Pony Club. Runners are given a distance they must run in a certain amount of time. They may also be required to climb over a fence (4-plank or cross-country jump) or run through water or on and off a bank. Points and penalties are awarded according to how fast or slow the runner went. There is no time limit, however penalties are added for going over the optimum time.

Swimming
In case you were hot, now you get to cool off. In this part of the sport, competitors are given an amount of time for age and Pony Club level. They are given points based on how many meters they swim during that time period. Penalties are given only if the competitor walks on the bottom of the pool or if they choose to get out of the water before their time is up. Any stroke can be used to swim and swimmers may start in the pool or from the start blocks outside of the pool.
Shooting
The reason most boys want to do this sport. Who wouldn't want to get to ride horses and to shoot? The only thing that might make it more appealing would be if you could ride horses while shooting! Competitors are able to use any kind of single shot caliber air pistol powered by spring/pneumatic, compressed air, or CO2. Competitors are responsible for providing their own air canisters and making sure their pistols are full for what is needed in competition. They fire only 5 shots at a target, taken when told by the steward. The distance is determined by age and Pony Club Level. Points and penalties are awarded based on where the target was hit and if any infractions (such as shooting before being told) happen.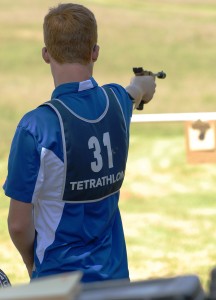 Once you are done with all of those you will have your score totaled together from all four parts of the sport. The competitor with the lowest total score is the winner of the competition. Now, who wants to create an adult version of this sport??