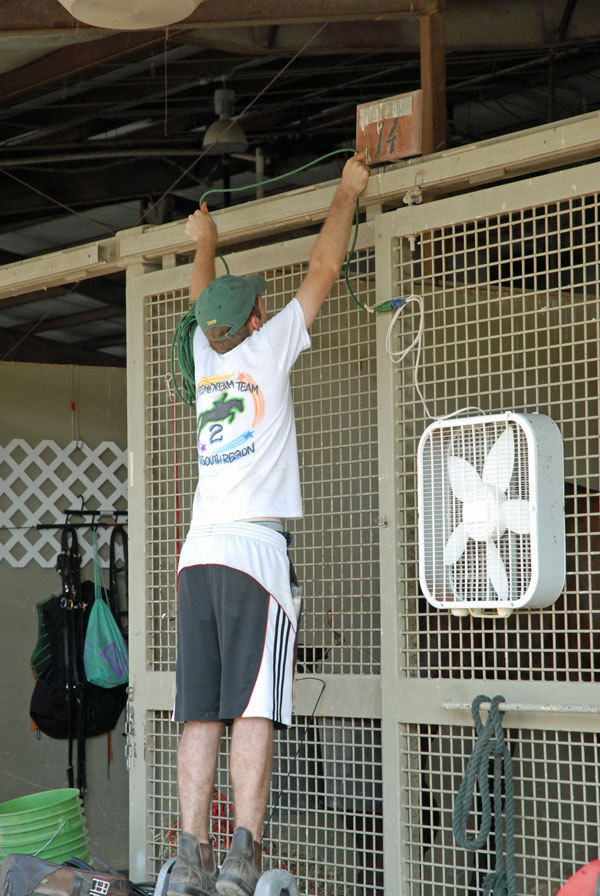 And now for Tips 6 through 10! Brought to you by Horse Management Guru, Yvette Seger
6) We don't expect you to wear your paddock shoes during your entire journey to Championships, but once you're in the stable area, Pony Club attire and footwear guidelines are in effect. Make sure your paddock shoes are readily accessible. Bonus points if they are clean and polished!
7) Keep an "Important Papers" folder in your towing vehicle. Upon arrival, you will have to show health paperwork (negative Coggins and health certificate) for every horse on your trailer. Have all of this ready to show to officials. I would also recommend throwing in a basic stall card for each horse(every horse needs a stall card displayed on their stall upon move-in). If someone else is bringing your "fancy" stall card later, well, at least you have basic information available for those of us keeping an eye on the barns. If your horse is on medications that require a veterinarian's note, keep a copy of the note in this folder, too. Finally, I'd throw a copy of the Gold Book in here so that it can be quickly referenced.
8) Make sure your team has a bike lock or other method of locking your tack room at night. Your tack and tack room equipment must stay in your team's tack room from competition start to end. Although it will seem like USPC has taken over the show grounds, it is still a public facility, so you should take care to lock up your tack rooms when barns close for the evening. You will need to give your lock combination or extra key to the CHMJ (in case they need to get into your tack room before you've unlocked it in the morning).
9) If you are contemplating using a fan for your horse, be sure to check out HM Rule 11g for proper hanging guidelines, and 11e for proper materials. All fans must be plugged into a 3-prong extension cord. Also, no powerstrips are allowed – one item per outlet.
10) If you forget something, unless it's something like you're riding boots or saddle, it's annoying, but usually not the end of the world. You can always pick up items at Wal-Mart and Lowes, and there are plenty of vendors to help with horsey items.
Speaking of packing, I guess I should get back to my own…if I were to leave right now, I'd show up at Champs with my laptop, gnome, and 30 pairs of knee socks…not gonna cut it!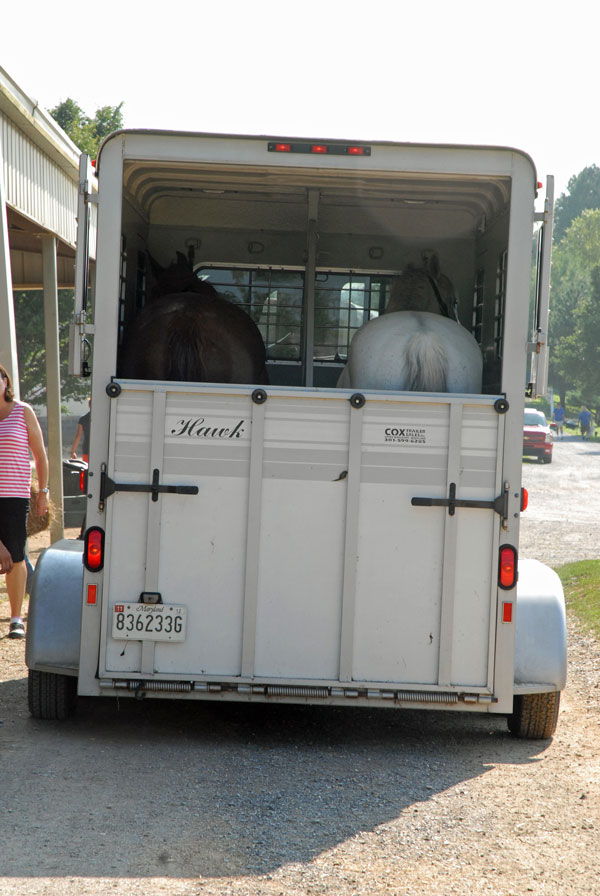 Views All Time
525

Views Today
1