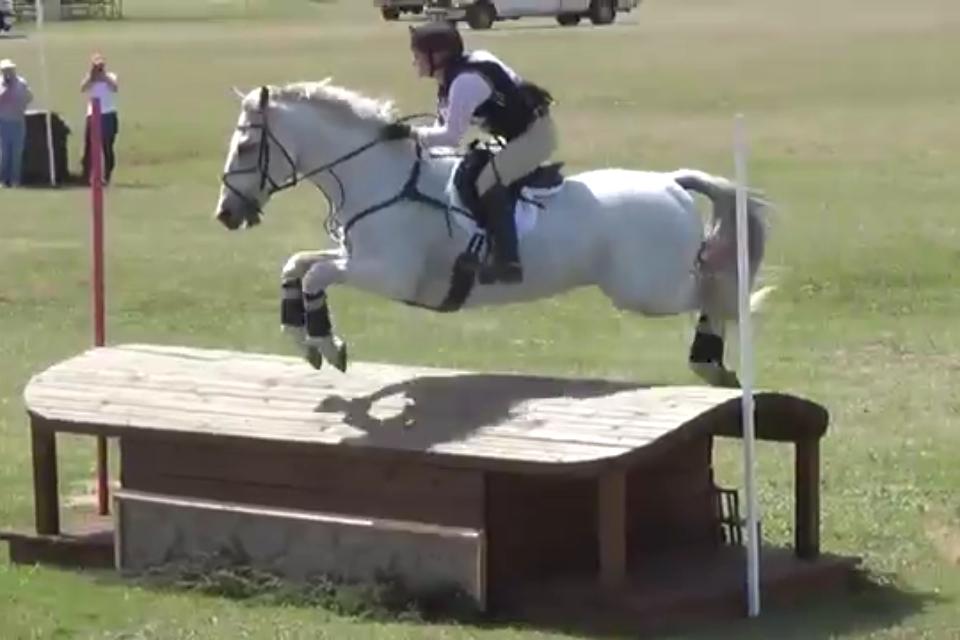 By: Alexa Ehlers
When people think of Pony Club, a pony with a cute kid aboard is the first thing that comes to mind. Sure, there are plenty of cute children bopping around in Pony Club, but who are the older kids keeping an eye on your child when they are at meetings, rallies and camps? Many can agree that without these older members our clubs and regions would not be in existence. There is one older member that has stood out recently, and introducing her is an honor. Natalie Lester is an 18 year-old C-2 member of Brazos Pony Club in the Rio Grande Region.
Natalie was first introduced to Pony Club when she was 11 where she attended a regional summer camp. By the end of the camp she had already earned her D-3 rating. In 2011, Natalie decided to find a club near her home in Texas. It was then that she achieved her C-1 rating. Soon after, Natalie quit her pony club that was becoming inactive to pursue her goals in eventing. During that break, Natalie qualified for the North American Junior Young Rider Championship in the CCI* division.
She rejoined Brazos Pony Club and found that the new DC, Lisa Cairns, was rejuvenating the once inactive club. She was excited to see so many new young members, and took the opportunity to really get involved within her club. After rejoining, she earned her C-2 rating, and is aiming to eventually get her 'A' rating.
I met Natalie at the beginning of the year when she asked me for a write up to put into a presentation she was making for her club's new and younger members. That was when I started to investigate, and learned about all that Natalie has done for her club since joining only a short while ago. Since rejoining, Natalie created a PowerPoint with all that pony club has to offer from ratings, rallies and camps to international exchanges and championships. Natalie took the time to get information from those that had experience with the opportunities Pony Club offers, and has become an irreplaceable mentor for the younger kids that look up to her. A few other things Natalie has done for her club include: organizing a fundraiser jumper show where they made a $1,500 profit, and looks to get more Pony Clubs involved next year even though the show is open to the public. She has also gotten her club connected with a local boarding school where they have riding facilities and horses. While making a huge difference in her club, Natalie also serves as her regions Junior Board President and competes three of her homebred horses in eventing. In the future, Natalie would like to help establish a closer relationship between NAJYRC and Pony Club, encouraging more upper-level riders to be a part of Pony Club in order to better develop the emphasis on horse management within Young Riders.
Natalie is a shining example of the ideal "big kid" for younger members of Pony Club to look up to, someone that other "big kids" should want to emulate and a young woman that adults should be very grateful to have helping better Pony Club.
If you have someone in your region or club that is a "Natalie", feel free to send in a description of why they are a Rising Star.

Views All Time
338

Views Today
1