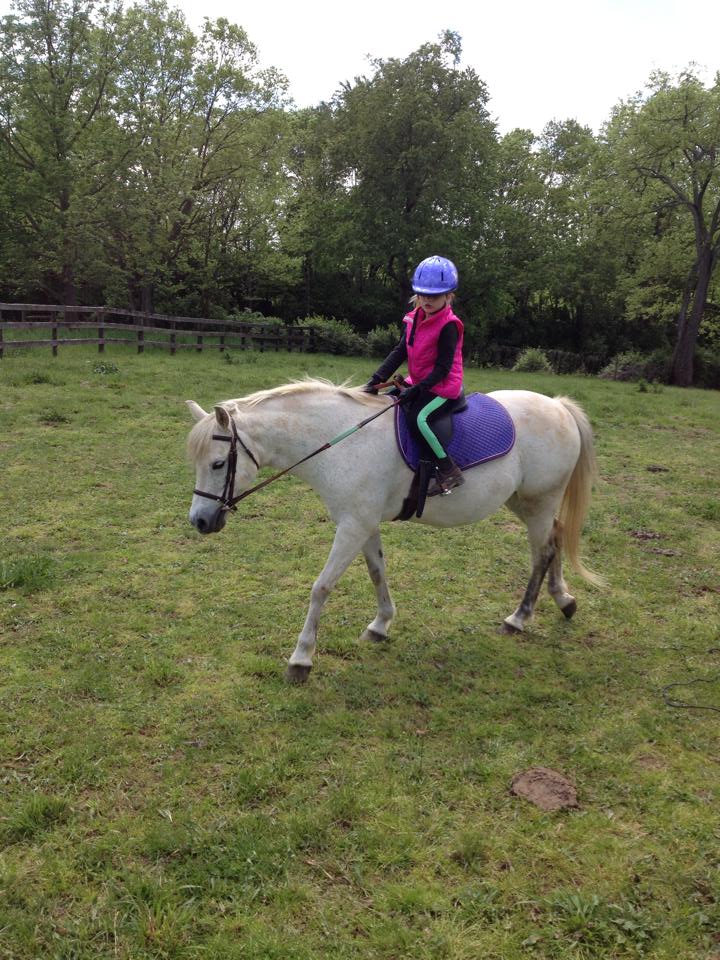 Holly W. from Bluegrass Pony Club in the Midsouth Region:
1. What kind of horse-related background do you have?
I grew up riding and showing Paint Horses, primarily in Western disciplines like reining, but also all-around through 4-H and open horse shows. I worked cattle and trail rode extensively in the New Mexico Four Corners region in my childhood and continued to ride and compete through college on the university equestrian and horse judging teams at New Mexico State University. I now reside in Paris, Ky., where I own three horses – one of my childhood reining horses who is kicking strong at 30 years old, a Welsh Pony my daughter has begun her Pony Club journey on and a project mare I have little time to project on.
2. What made you want your child/children to join Pony Club?
I work at UK in the equine programs and we work with Pony Club on various initiatives, most notably Saddle Up Safely. I've been impressed by the people who come from a Pony Club background and by the opportunities that are provided to riders here. I would have loved to have those opportunities growing up! I also very much appreciate the strong emphasis in safety, horse management and in always putting the horse's needs first.
3. In your opinion, what is the best thing your child/children has/have learned from their time as a Pony Club member?
We are very new and my daughter is only 7, so we are just starting down this path. Besides learning to ride safely and with the best interests of her pony in mind, I also like that she has the opportunities to learn how to be a team member, to rely on her fellow Pony Club members, to continually learn about horses and horsemanship and to be a part of something bigger than her. She's also getting to learn the importance of hard work, and the rewards that come with that work.
4. Do you have a favorite memory of a Pony Club event?
Again, we are new, so haven't done a lot yet. She competed in Quiz Rally this year, and had a ball. But, honestly, what has impressed me the most and that I will always remember is the first few meetings we had, and how the older members of our group swarmed her, were kind to her, helped her and made her feel so welcome. I have been beyond impressed by the people in our club. Our members are terrific kids. I've worked with and been a part of a lot of youth organizations and I don't know that I've been as blown away by the older members looking out for the newer ones as much as I have been with this group.

Views All Time
469

Views Today
1