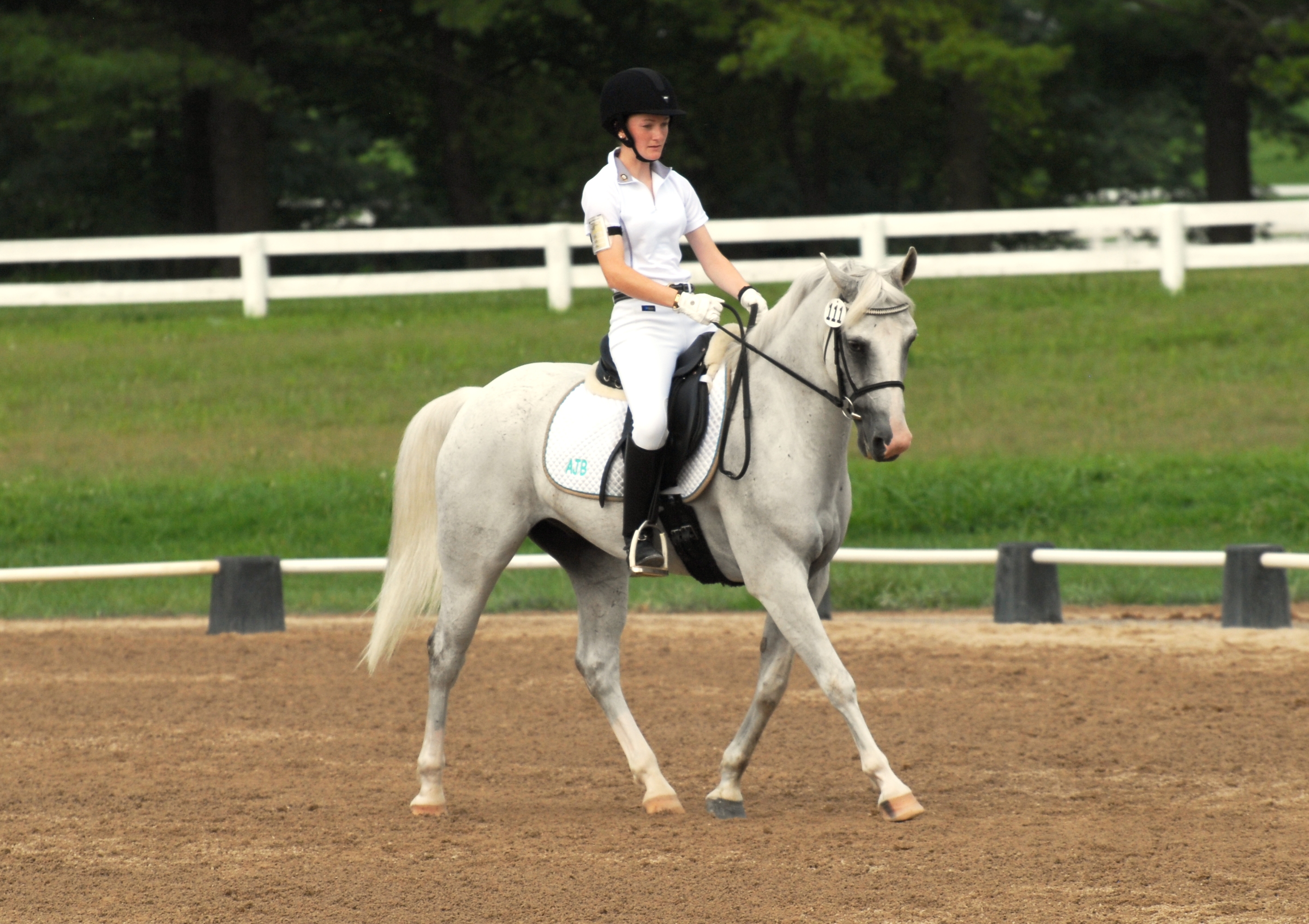 As a Pony Club member, one of the most exciting events to attend is a regional rally. All the packing, tack cleaning, and pony scrubbing aside, rally provides members the opportunity to show off not only their riding abilities, but their skills at turning a horse out to perfection. Having been in Pony Club for several years and having attended too many rallies to count, I totally understand the amount of work that goes into making both yourself and your pony glow. (And having a WHITE pony makes that so much easier… NOT!) I was presented with the opportunity to AHMJ at a local rally last spring and thought, what the heck, this could be fun. I was wholly unprepared for the amount of learning that happens when you're the one holding the clipboard for someone else's Turnout Inspection. Now, with a year of Horse Management Judging under my belt, I've decided to share some of the knowledge I've gained with my fellow Pony Club enthusiasts.
When In Doubt, Ask a D-1 for Help
D-1's are some of the most ingenious, detail oriented people I have ever met. When going over a D-1's pony this past weekend at MidSouth's regional games rally, I got to the pony's tail and almost dropped my clipboard. An A's tail couldn't have been any better. When I asked how she'd gotten it so clean and dandruff free, she looked at me and said, in complete honesty, "shampoo and water. What else would you use?" The look on their faces when you tell them they've done such a good job makes my day, honestly. Even the ones I have to straighten things out on are so happy to learn why it's wrong and they still leave my station with a smile.
The Little Things Really Do Matter
As we Pony Club members get older and progress through the ratings, sometimes we tend to forget the little things, like picking out our pony's feet or brushing out their mane. Between the green stain removal, nose/eye wiping, stock-tie tying and boot polishing, sometimes things that just seem normal get over-looked completely… until you're at your turnout station wanting to hit yourself for forgetting something that simple. Trust me, we've all been there. I've started packing a hoof pick with me just in case so I don't have to send someone hoofing it back to the barn for one.
Horse Management Does NOT Equal Barn Police
We really are here to help you. Our jobs are to keep both you and your ponies safe at rally, not to scare the bejesus out of you or bite your head off for doing something wrong. That's not to say we don't fuss at all, but it's purely out of concern for either you or your pony. I know I was terrified of the HM judges at my first rally and ran (or walked VERY fast) to look busy cleaning something whenever they showed up. Now I realize how silly that was. I try to offer help whenever I can when I judge just because I know what it's like to be in your shoes. So, if you're ever at a rally that I'm working and you see me in the barn, you don't have to hide. Really. I was once where you are and I always love to help make life a little easier.
With that said good luck on all of your upcoming rallies and competitions outside of Pony Club! I look forward to seeing some of you at future rallies and if I poke my head in your tack you, most likely, it's just to say 'hey' and to make sure everything's going well.
Happy Rallying!